Add the schedule to your Google Calendar so you always know where Mass is!
CLICK HERE TO VIEW/SUBSCRIBE TO THE SUNDAY 5PM YOUTH MASS GOOGLE CALENDAR
About the Sunday 5pm Mass
Our Sunday 5pm Mass is a more deliberately youth-centered liturgy, with our young people central to and actively involved in all aspects of the Mass. From the music, to the homilies, to the Spirit-filled sense of vibrancy and joy, we are prayerfully approaching a liturgy that touches the hearts and minds of our young people and all who come to celebrate the Mass and grow in faith together.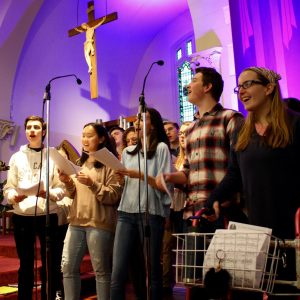 Our Sunday 5pm Mass is a truly collaborative liturgy, normally moving from week to week between St. John Church and St. Paul Church from mid-September through mid-May.
On the 1st, 3rd and 5th Sundays of the month, the Sunday 5pm Mass is at St. John Church: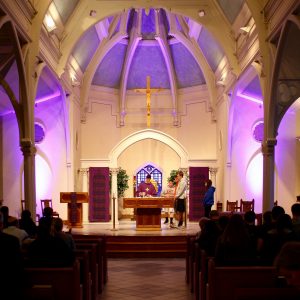 On the 2nd and 4th Sundays of the month, the Sunday 5pm Mass is at St. Paul Church: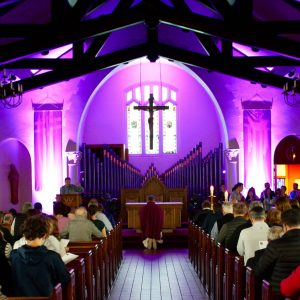 Please visit the Sunday 5pm Youth Mass Calendar page for a calendar that displays the complete schedule – you can view, print, and subscribe to the Google calendar.
All are encouraged to experience and support this initiative with their prayers and their presence.