Confirmed members of the Parish are invited to participate in our liturgical celebrations by proclaiming the Word of God at Mass as Lectors and distributing the Body and Blood of Christ as Eucharistic Ministers. We also need help preparing and scheduling for these ministries.
For more information about the ministry of Eucharistic Ministers and Lectors please contact Kelly Meraw, Director of Pastoral Care.
SCHEDULES
ATTENTION CURRENT LECTORS AND EUCHARISTIC MINISTERS: The online signup for Fall Masses (September 9/10 – November 25/26) is now open! Please visit the Online Eucharistic Minister and Lector SignUp to view the current schedule and to sign up to serve.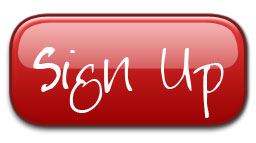 Our Online Eucharistic Minister and Lector SignUp generally opens for two-to-three months at time, with special schedules at Christmas and Easter. An email is sent to all active Lectors and Eucharistic Ministers when the schedule is opened, and the system sends an email confirmation at the time of sign up. The system also sends reminder emails 3-4 days prior to your scheduled Mass.
If you are unable to serve at a Mass for which you are scheduled please try to find a substitute and be sure to let the appropriate Scheduling Coordinator know – Anne Cremonini at St. Paul (alcremonini@aol.com) or Dorene Christie at St. John (dorenechristie@yahoo.com) – so the schedule can be updated.
Anyone interested in learning more about serving as a Lector or Eucharistic Minister is encouraged to contact Kelly Meraw, Director of Pastoral Care to learn more about this important ministry!