Stay Connected!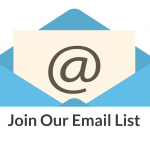 Please Join Our Email List to receive important updates from the Collaborative and the Archdiocese of Boston.
Liturgy
The recorded Mass for the upcoming weekend will appear here on Saturday afternoon. Please visit the Previously Recorded Liturgies page for all recorded Masses and "Celebrations of the Word", and visit our Pastoral Blog, Peace in Uncertainty, for more homilies and reflections from our priests and pastoral staff.
.
Our Mass for the Eighteenth Sunday in Ordinary Time (August 2)
.
Please join together in watching our Mass for the Eighteenth Sunday in Ordinary Time, celebrated by Fr. John Connelly and recorded at St. John the Evangelist Church, by clicking this link or the video above.
This Mass, and all our previously recorded Masses and Liturgies, are available on the Previously Recorded Liturgies page.
.
Public Outdoor Masses This Weekend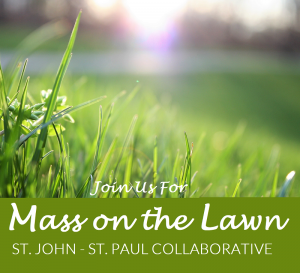 Reservations for this weekend's Masses are now closed.

Reservations are required for all Masses, as we must still comply with the guidelines and restrictions regarding capacity and social distancing. Please visit our Outdoor Mass Guidelines and Reservations page for important information and guidelines about the Masses and the Online Reservation link.
If you have any questions, please call either parish office during business hours, or email us.
.
Latest News and Announcements
St. John Online Giving
Support your parish even when we can't be together.
Donate to St. John
St. Paul Online Giving
Support your parish even when we can't be together.
Donate to St. Paul
Current Reopening Summary
* The dispensation from the Sunday Mass obligation is still in place and will continue for the foreseeable future.
* A recorded Mass will continue to be provided each weekend for those at home.
* Our planned schedule of outdoor Masses for the rest of the summer is:

…4:00pm Saturday Vigil Mass at St. Paul
…9:00am Sunday Mass at St. John
…11:00am Sunday Mass at St. John
* Reservations are required for all Masses. Masks must be worn while on church grounds, and lawn chairs/blankets should be brought for seating (chairs are only provided in the Limited Mobility area.) See below for more details.
* Daily Mass has NOT resumed and our churches remain closed at this time. We are working on a plan for opening the churches for private prayer and adoration – more information will be coming soon.
* Scheduled Hours for the Sacrament of Reconciliation: Saturdays at St. John from 1:00-2:30pm, and Wednesdays at St. Paul from 7:00-8:00pm. Confession continues to be available by appointment – call either parish office to schedule.
*As this process unfolds, changes will continue to occur – please check the website frequently and watch for emails from the Collaborative.
.
Parish Offices Open By Appointment
Our clergy and staff continue to work remotely whenever possible, as directed in the reopening guidelines from the Commonwealth of Massachusetts and the Archdiocese of Boston. Administrative staff are generally available by phone: 
Monday – Thursday: 9:00am – 4:00pm
Friday: 9:00am – 12:00pm
The office will be open for Mass cards and other business by appointment only. For everyone's health and safety, please do not come to the office without calling first to arrange an appointment.
.
If You Need Emergency Assistance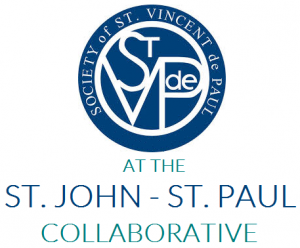 The St. John-St. Paul Conference of the Society of St. Vincent de Paul is available to help those in our community in need of emergency assistance, especially during this current crisis. If you need help with food, rent or mortgage assistance, or help with a utility bill, please reach out to us. Please let any friends or neighbors who might need assistance know that the mission of the Society of St. Vincent de Paul is to help those in need.
To contact the SJSP SVdP , please email SVDP@sjspwellesley.org. You may also call either parish office and leave a message. All information received is kept completely confidential. Please stay safe and healthy, and may God bless you!
For older news and announcements please visit our News page.
Upcoming Events from the Collaborative
August 4, 2020

August 5, 2020

August 6, 2020

August 7, 2020

August 8, 2020

August 9, 2020

August 10, 2020

August 11, 2020

August 12, 2020

August 13, 2020

August 14, 2020
Participate in the Daily and Sunday Mass with Catholic TV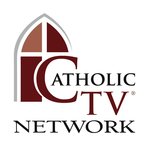 Cardinal O'Malley encourages us to participate in the Daily (broadcast live at 9:30am) and Sunday (broadcast live at 11:00am) Mass with the faithful across the Archdiocese of Boston on CatholicTV. Available on XFINITY/Comcast (Channel 268), Verizon FIOS (Channel 296), and RCN (Channel 85). Also available on ROKU and Amazon TV.
Schedules and access to the televised Mass and rebroadcasts are available at www.catholictv.org.