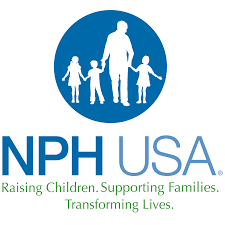 Nuestros Pequeños Hermanos (NPH) means "Our Little Brothers and Sisters" in Spanish. The mission of NPH is to transform the lives of vulnerable children in nine countries in Latin American and the Caribbean.
NPH was founded in 1954 by Father William Wasson in Mexico, who welcomed 32 orphaned children into his home the first year. Over time, his model to love, educate and nurture orphaned and vulnerable children grew to what it is today. NPH currently supports nearly 8,000 extremely impoverished children and young adults in nine countries and 19 sites in Latin American and the Caribbean (Bolivia, the Dominican Republic, El Salvador, Guatemala, Haiti, Honduras, Mexico, Nicaragua, and Peru.)
NPH programs are saving and changing lives. NPH provides a loving home for children who do not have an adult in their lives who can care for them, and they also provide services to children and families in the community who need help. They provide shelter, food, clothing, caring adults, social workers, medical and dental needs, primary and secondary schools, vocational workshops, university, sports, hobbies, and more. NPH first meets children's basic needs, then change their lives. By instilling positive messages and providing pathways to success, NPH is breaking generational cycles and creating systemic change.
Our History with NPH
The St. John-St. Paul Collaborative has been a part of the NPH family since 2017. The NPH Pequeno Tour has come to our Collaborative twice – once in 2017 and again in 2019. The Pequenos stayed with families from our parishes and joined us for Masses at both churches, sharing their music and joy. Our Collaborative families currently sponsor more than 100 children in NPH homes.
Our 2018 Collaborative Lenten Gift was directed to NPH Mexico to help rebuild following a devastating 7.1-magnitude earthquake that struck the region on September 19, 2017. Thankfully, none of children, volunteers or staff were harmed, but the damage to their facilities was significant. Our Lenten Gift raised over $20,000 to help NPH Mexico rebuild the boys and girls dormitories in Miacatlán, which were severely damaged.
In expressing their gratitude, NPH noted:
The greatest gift we offer our children when they enter our home is the sense of security and hope that once again they are a part of a family… A family that provides the comfort of knowing they will always have food, shelter, clothing, healthcare, and an education…

This feeling of security was significantly impacted when the earthquake hit Mexico resulting in over 5 million dollars in damages to our NPH Mexico home that threatened the core of our programs… our NPH home feared it would be years before being able to identify the funding to rebuild and return that sense of security back to our children while meeting their daily needs.

It was in that moment, the mission of NPH came to life by the outpouring of support from our greater NPH family network of supporters, who returned that sense of hope, security, and sense of unconditional love.

We cannot begin to thank the St. John – St. Paul Collaborative community enough for ensuring our children have hope. We are touched beyond words with your $20,011.00 of financial support to our NPH Mexico children. On behalf of our children, thank you from the bottom of our heart.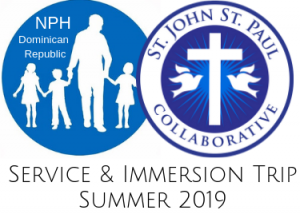 In the summer of 2019, our SJSP Youth Ministry team, including Fr. Jim, travelled to the NPH Dominican Republic home with a group of high school students for a week-long service and immersion trip. This trip provided a firsthand experience of how NPH transforms the lives of children!
While there, the group provided daily updates so we could follow along on their journey – please check out their Summer 2019 Trip to NPH Dominican Republic blog for more amazing photos and stories!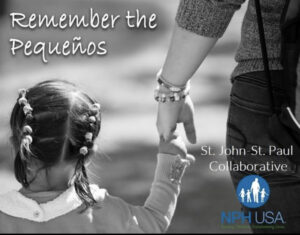 Our May 2022 "Remember the Children" campaign on behalf of our friends at NPH was a tremendous success! Our goal was to raise $37,000 to help fund education for children in the Mexico home. Thanks to our youth and adult fundraisers, and all of you who donated, we exceeded the goal by collecting $54,431.
John Deinhart, CEO, NPH USA and Andrea Nahigian, the new Donor Relations Director on the East Coast, visited the Collaborative to thank us in person. John noted: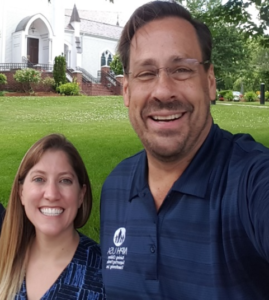 "The St. John-St. Paul community has been a true blessing in the lives of countless children of Nuestros Pequeños Hermanos. This community truly embodies our Gospel call, 'whatever you do for the least of these, my brothers and sisters, you do for me.' With your help, NPH can now send 42 students to school to receive a 7th education.

In the countries where we serve, education beyond the sixth grade is considered a 'private education' as the government does not require or fund education past primary school levels. Statistics show that those with only a sixth-grade education are destined to a life of poverty because they will be denied jobs that require more education. Poverty, then, is perpetuated in endless cycles.

But thanks to the St. Paul & St. John parish communities, these children are no longer a statistic. They now have a fighting chance".
Check out NPH News for the latest updates from our friends at NPH!