The St. John-St. Paul Collaborative is blessed to have strong traditions of charitable outreach in each of its vibrant parishes. One such tradition was the St. John Parish Lenten Gift. In 2017 we began a new tradition – a Collaborative Lenten Gift.
Each year, in preparing for Lent, we make the choice to reach out as a community to one particular suffering, amid so many in this world. Our Lenten Gift allows each of us to share in easing the suffering, and to answer Lent's clarion call to love extravagantly.
Please click the link below to learn more about our 2023 Collaborative Lenten Gift for City of Goodness.
City of Goodness is a social service and support center for women and children in Ukraine. With the war, City of Goodness has become a shelter for women with children and the elderly, and they have also taken in evacuees from three orphanages – children from birth to 7 years. They are now in the process of constructing additional buildings, with bomb shelters, to accommodate another two hundred evacuee children. In addition, the City of Goodness Charity Foundation "I Am the Future of Ukraine" supports children's hospitals and poor families across the country.
In order to make the best possible impact, the Service Commission voted to dedicate our 2023 Lenten Gift to help City of Goodness with their construction efforts and their constant need for food, medicine, hygiene items, baby food and formula, and clothing.
To learn more please visit our 2023 Collaborative Lenten Gift for City of Goodness through the Ukraine Forward Initiative page
Previous Lenten Gifts
Our 2022 Collaborative Lenten Gift for Boston Healthcare for the Homeless Program
Our 2021 Collaborative Lenten Gift for the SJSP POWIR Ministry Program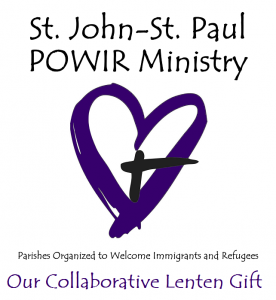 Our 2019 Collaborative Lenten Gift for the SJSP Society of St. Vincent de Paul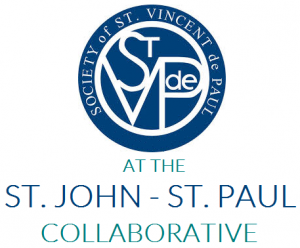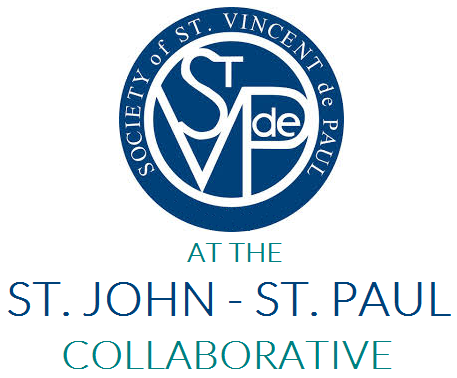 Our 2018 Collaborative Lenten Gift for Nuestros Pequenos Hermanos (NPH)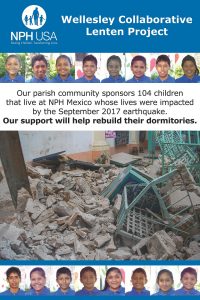 Our 2017 Collaborative Lenten Gift for Bakhita House