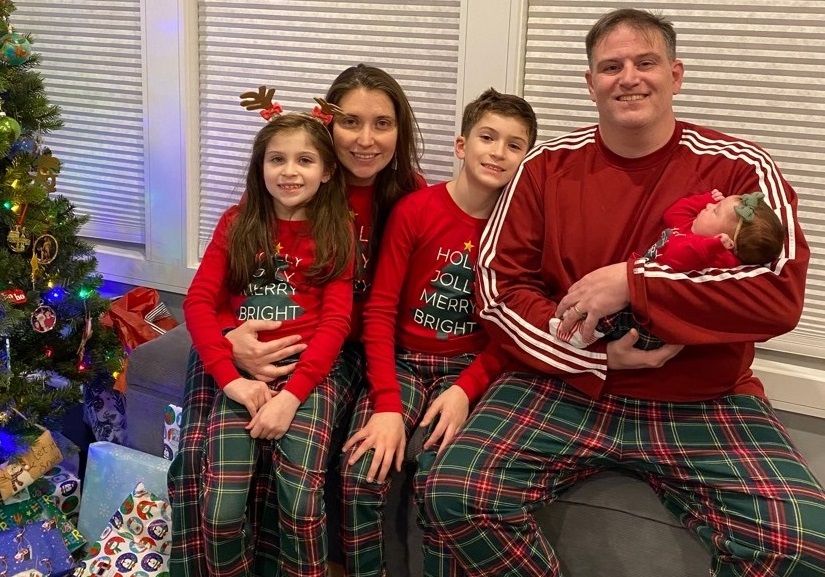 My name is Jimmy Hastings, and since 2001 I have been blessed to share my Catholic faith with the youth of the parish as part of the Youth Ministry team at St. Paul and St. John Church. What stands out as most rewarding are the World Youth Day pilgrimages (Toronto '02, Cologne '05, Sydney '08 Madrid '11, Rio de Janeiro 13 and Krakow '16) I have been a part of.
World Youth Day provides the youth of the world the opportunity to delve deeper into their Catholic faith through prayer, witness, teaching, and a greater understanding of God's love. It is truly a gift to be leading such an amazing group of young people to watch as they grow in faith and see God's grace works through them.
I am always astonished by the wonderful gifts God has given me in my life, my parent, two siblings Jason and Jackie, my beautiful wife Lauryn and our three wonderful children James, Abigail, and Lily. When not moonlighting as a Youth Minister I spend my days working for a Wealth Advisor at Lexington Wealth Management.
I am proud to be a part of such wonderful parish community that has been so supportive to both the Youth Group and me throughout the years. As a group we are honored to represent our parishes on this World Youth Day pilgrimage and humbly thank you in advance for your prayers. Please know that you all will be in our thoughts and prayers as we travel this remarkable journey.
Please consider sponsoring me and supporting this pilgrimage with your donations and your prayers.