It's official! Pope Francis' itinerary for his apostolic visit to Portugal for World Youth Day has been released!
Our journey begins with an overnight flight on Friday, July 28 from Boston, arriving in Portugal early Saturday. After spending Saturday in Santarém, site of a Eucharistic Miracle, we travel to Fatima where we will celebrate Mass with Cardinal Sean on Sunday. On Monday we head to Lisbon – here's the preliminary schedule for the week: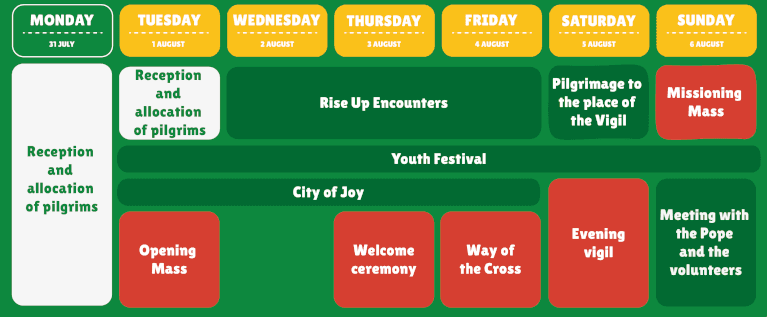 Stay tuned for more updates!
WYD Lisbon 2023 Update: Itineraries for Pope Francis – and for us!