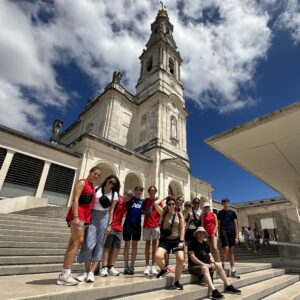 Hundreds of you supported our 11 pilgrims and their chaperones by your prayers and donations as we journeyed these past few weeks to Lisbon, Portugal for World Youth Day 2023. We were joined by over 1.5 million other pilgrims from all across the globe. The physical embodiment of both the diversity and magnitude of our Church was a witness these teenagers will never forget.
Our first stop after arriving in Portugal was Santarem, site of an ongoing Eucharistic miracle which began in the 13th century. We were unbelievably blessed to have the powerful experience of a private viewing of the "Sacred Particle" – a tangible reminder of Christ's true presence in the Eucharist.
The first few days were spent in Fatima, where the Blessed Mother appeared to three young shepherds in 1917. We prayed alongside thousands of others in a candlelight vigil and Marian procession, celebrated Mass with Cardinal Sèan in the outdoor sanctuary, spent time in Eucharistic Adoration in a beautiful chapel, and visited the Rosary Museum.
We prayed with the Stations of the Cross on the Caminho Dos Pastorinhos as we journeyed to see the houses of the little shepherds who were visited by our Blessed Mother in Fatima – Lucia, Francisco, and Jacinta.
After traveling back to Lisbon, we fully immersed ourselves in the World Youth Day experience. Navigating packed streets and subways, we attended Masses and catechesis in multiple languages and contexts, again highlighting the beauty and diversity of the faithful and their approach to worship.
All along the way we sang to the glory of God as a witness to the great joy in Christ, bringing life and light to everyone we passed.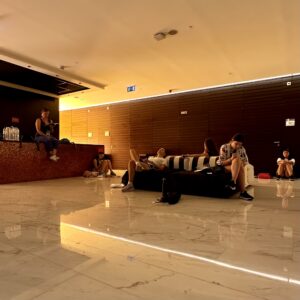 We gathered every day to share in small groups, pray the rosary, practice lectio divina, and journal, which served as a constant reminder of Christ's presence in our pilgrimage.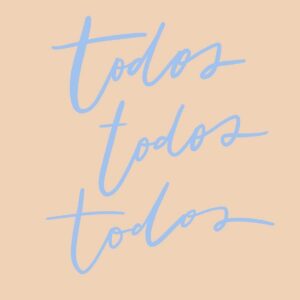 During the Papal arrival event, Francis encouraged the massive crowd of young people to repeat after him as he preached that the Church was for "Todos, Todos, Todos" (Everyone, Everyone, Everyone). "That is the church," he said, "the mother of all; there is room for all." What more inspirational message could be entrusted to the next generation of Catholics?
On the final Saturday, our group was honored to be invited to lead the music ministry and serve at a Mass with Cardinal Sèan at Our Lady of the Rosary of Fatima Church with the 900 pilgrims from Boston. As we travelled to the church we were graced by an unexpected Papal drive-by – God's divine timing on display for our tear-filled eyes!
The summit of the experience was a 6+ mile pilgrim walk (in almost 100 degree heat!) to the Vigil and overnight camp out culminating in Mass with the Holy Father. Pope Francis preached these words to the 1.5 million pilgrims:
"As young people, you want to change the world and work for justice and peace. You devote all your energy and creativity to this, yet it still seems insufficient. Yet the Church and the world needs you, the young, as much as the earth needs rain."
Please visit our World Youth Day blog for many more stories, photos, and videos (you need to hear the music!) on our website sjspwellesley.org/wyd2023 and on Instagram @sjspwellesley and @sjspyouthministry
A Recap of World Youth Day Lisbon 2023 – A Truly Life-Changing Journey