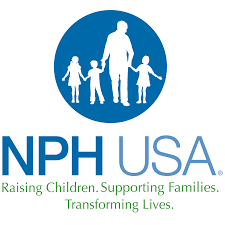 Unlike any other moment in our lifetime, the Covid-19 pandemic upturned our lives and our understanding of the world. But unlike in the U.S., the countries where NPH Homes reside didn't have the benefits of government subsidies, local nonprofits, or food pantries to help them survive. During that same time, NPH USA had to cancel all their in person fundraising events and postpone international trips as Covid-19 restrictions swept across the globe. NPH Homes were thereby faced with a $2M budget deficit.
NPH's survival has come down to cutting any expense beyond meeting a child's most basic level of needs. This meant that even the core programs, dedicated to lifting children from poverty, had to be eliminated just so they could focus on keeping the pequeños safe, fed, and loved.
The St. John-St. Paul Collaborative has been a part of the NPH family since 2017. The NPH Pequeno tour has come to our Collaborative twice – in 2017 and 2019. The Pequenos stayed with families from our parishes and joined us for Masses at both churches, sharing their music and joy. Our Collaborative families currently sponsors more than 75 children at the NPH homes.
In the summer of 2019, our SJSP Youth Ministry team, including Fr. Jim, travelled to the NPH Dominican Republic home with a group of high school students for a week-long service and immersion trip. This trip provided a firsthand experience of how NPH transforms the lives of children! While there, the group provided daily updates so we could follow along on their journey – please check out their Summer 2019 Trip to NPH Dominican Republic blog for more amazing photos and stories!
The children need our help now more than ever. Their sustainable sources of funding remain weakened and they are still living on a 'survive and thrive' budget. The children are counting on those who have met them to remember them.
We will be promoting this "Remember the Children" effort from May 7th to May 22nd. Please visit the NPH: Remember the Children page on our website for more information about NPH and to learn how you can Donate to help the cause, Fundraise to help even more, or Join the Team to potentially double your efforts!
NPH Funding Project: Quality education for 42 (7th) grade students in Miacatlan and training workshops for youth at NPH Mexico.
Remembering the Children of NPH – Social Media Campaign and Special Second Collection May 21-22