Our Collaborative is blessed to have two young men pursuing a vocation to the priesthood. Chris Holownia from St. John Parish has entered the Jesuit Novitiate in Syracuse NY, and Matt Norwood from St. Paul Parish is studying at St. John Seminary in Brighton to be a priest in the Archdiocese of Boston. Our seminarians are going to be sending us updates on their progress from time to time.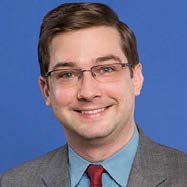 November 11, 2017
Memorial of St. Martin of Tours
Dear Parishioners, Happy Advent! In the spirit of this season of transition, renewal, thanksgiving, and conversion, I wanted to share with you a reflection I wrote on Luke 16:1-15 for Mass on November 11, 2017. The story of the dishonest steward is one of Jesus' most puzzling parables, yet its meaning was made known to me through my experience working as a chaplain at Upstate University Hospital in Syracuse. In our consumerist and individualist culture, it's sometimes difficult to remember that everything we call our own, even life itself, is a gift from God. We are not entitled to anything we call "mine," and any control or agency we may seem to enjoy over our human condition is ultimately illusory. So thanks be to God for the unconditional love with which He sustains us and for the many blessings He showers upon us.
I was in the hospital a few weeks ago, and I met a gentle man named Ilyas. He told me he was Muslim and admitted that he had called the ambulance because he was stuck out on the street in a horrible rain storm in the middle of the night. He said that none of the shelters would take him in because they couldn't accept anyone with his "special needs." He had no money and wouldn't be getting any until the third of November. He wanted to get to NYC because that's where his cardiologist was, along ...
Read More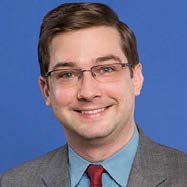 October 2, 2017
Memorial of the Guardian Angels
To the Communities of St. John the Evangelist and St. Paul in Wellesley, pax Christi!
God and I have been doing a lot of work leading up to my time at the Jesuit Novitiate in Syracuse. As I was walking around the LeMoyne campus reflecting on my life up to this point, I was overwhelmed with the potential I feel is about to be unleashed. My parents always told me that I could go anywhere and do anything, and now I feel that that is true in a very real way, not just in my thoughts or attitudes. The freedom to do anything God might call me to do -- what a gift! I have finally found the place and the group that I've been seeking since I was young yet never really knew existed. I feel at peace but also exhilarated on a daily basis. I have thoroughly enjoyed the classes I'm taking on Christology, Ignatian Spirituality, prayer, the history of the Jesuits, and the current mission of the Society of Jesus. I feel comfortable in my own skin here, seen for who I am, valued for what I have to offer, and humbled by the company of so many other thoughtful, gifted, intelligent, caring, authentic men. I attend daily Eucharist, pray at least 3 hours a day (not necessarily all at once, and not necessarily alone), and work twice a week at Upstate Hospital as a chaplain intern. I feel ...
Read More