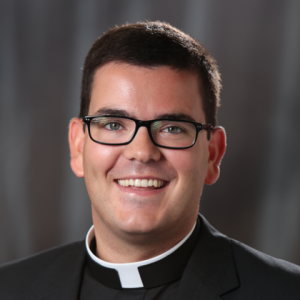 Saturday, August 1 – Ordination Mass
Sunday, August 2 – Mass of Thanksgiving
Sunday, August 2 – First Blessings:  3:00-4:00pm on the lawn of St. Paul Church – all are welcome!
Matt's Ordination Mass and Mass of Thanksgiving are private due to social distancing limitations, but links to the livestreams of both Masses will be sent out via email and posted on the Collaborative website. We invite all parishioners who would like to receive a first blessing from Fr. Matt to come to the lawn outside St. Paul Church on Sunday, August 2nd between 3:00 and 4:00pm. Social distancing rules will apply and masks must be worn, but we would love to see you there to offer your congratulations and to receive a special blessing.
If you wish to send your congratulations to Fr. Matt in a card, then please mail to: St. Paul Parish, 502 Washington Street, Wellesley, MA 02482
Ordination Information for Deacon Matthew Norwood