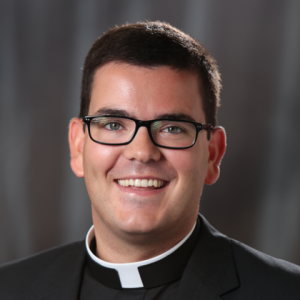 Dear parishioners of St. Paul and St. John Parishes,
It is with great joy that I tell you that I will be ordained to the Sacred Priesthood of Jesus Christ by His Eminence Cardinal Sean O'Malley on Saturday, August 1, 2020, in a private Mass at the Cathedral of the Holy Cross. While the current circumstances have posed many challenges in planning for this day, I could not be happier that this day has arrived. My heart is full when I consider that I will soon share in Christ's priesthood.
I would like to express my gratitude to all of you as this day approaches. The support of this community has bolstered me in so many ways throughout my 7 years of priestly formation and in the years preceding it. Thank you for your kindness and your encouragement, which have been constant. These carry me and spur me on to the joy of the priestly life that I will soon be living.
While the Mass of Ordination will be private, as well as my first Mass of Thanksgiving at St. Paul's on August 2, both of these events will be livestreamed. More detail of the livestreams will follow via email and on the Collaborative website in the next couple of weeks.
Please pray for me in the coming weeks and be assured of my prayers for each of you. May God bless you!
Sincerely,
Deacon Matthew Norwood
A Message from Deacon Matthew Norwood