Fr. Matthew will celebrate a First Mass of Thanksgiving on Sunday at St. Paul Church. The Mass will be private due to current social distancing limitations, but it will be streamed live on the St. John-St. Paul Collaborative Facebook page.  A Facebook account isn't required  – just click the link below on Sunday at 1:30pm to watch with us!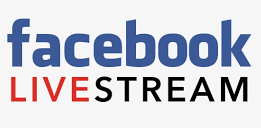 Please click the following link to download a program for the First Mass of Thanksgiving: Mass Program
First Blessings
We invite all parishioners to join us on the lawn outside St. Paul Church on Sunday between 3:00 – 4:00pm to offer congratulations to Fr. Matt and receive a first blessing. Masks are required and social distancing will be observed.
If you wish to send your congratulations to Fr. Matt in a card, please mail to: Fr. Matthew Norwood, St. Paul Parish, 502 Washington Street, Wellesley, MA 02482
Sunday, August 2: Live Stream of First Mass of Thanksgiving from St. Paul Church, followed by First Blessings