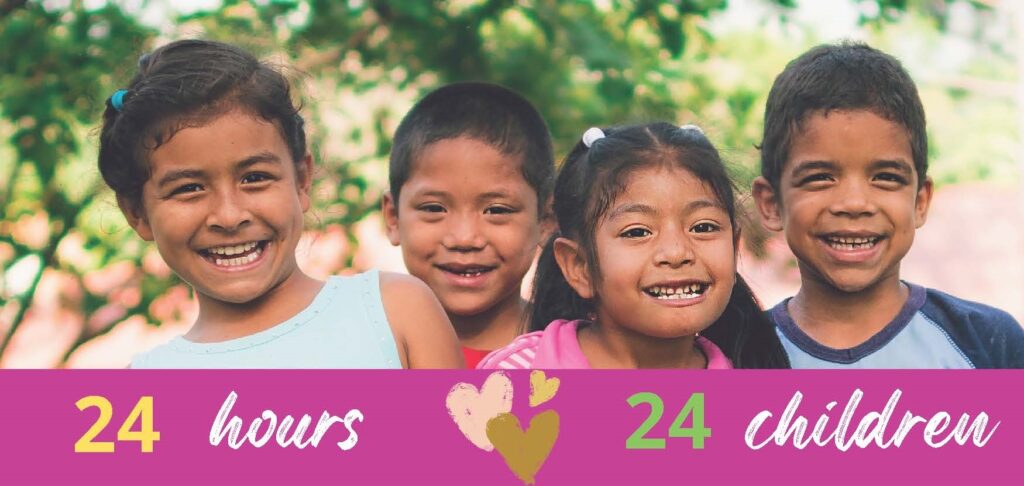 The St. John-St. Paul Collaborative has been a part of the NPH family since 2017, and our Collaborative families currently sponsor more than 100 children in NPH homes. On the weekend of September 9-10, representatives from NPH, as well as members of our parishes who are currently sponsoring children, will be present at all Masses to talk about the sponsorship program and to encourage those who are able to sponsor a child.
Nuestros Pequeños Hermanos (NPH) means "Our Little Brothers and Sisters" in Spanish. The mission of NPH is to transform the lives of vulnerable children in Latin America and the Caribbean. NPH was founded in 1954 by Father William Wasson in Mexico, who welcomed 32 orphaned children into his home the first year. Over time, his model to love, educate and nurture orphaned and vulnerable children grew to what it is today. NPH currently supports nearly 8,000 extremely impoverished children and young adults in nine countries and 19 sites in Latin American and the Caribbean (Bolivia, the Dominican Republic, El Salvador, Guatemala, Haiti, Honduras, Mexico, Nicaragua, and Peru.)
NPH programs are saving and changing lives. NPH provides a loving home for children who do not have an adult in their lives who can care for them, and they also provide services to children and families in the community who need help. They provide shelter, food, clothing, caring adults, social workers, medical and dental needs, primary and secondary schools, vocational workshops, university, sports, hobbies, and more. NPH first meets children's basic needs, then change their lives. By instilling positive messages and providing pathways to success, NPH is breaking generational cycles and creating systemic change.
September 9-10: Nuestros Pequeños Hermanos (NPH) Sponsorship Drive