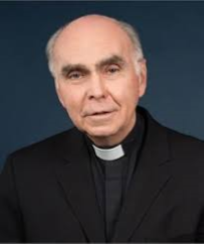 (Please note the new date – Monday, March 27.)
Please join us Monday evening, March 27 for this important lecture with Fr. Bryan Hehir on the current situation in Ukraine.
This lecture is especially timely in light of our Lenten Gift supporting City of Goodness in their work to shelter and care for displaced women with children, orphans, and elderly people from all over Ukraine.
Please note: Fr. Hehir's lecture will be livestreamed for those who cannot attend in person: https://sjspwellesley.org/sj/live/
"Ukraine: War, Morality, and Religion" – A Lenten Lecture with Fr. Bryan Hehir on Monday, March 27 at 7:30pm at St. John Powers Hall