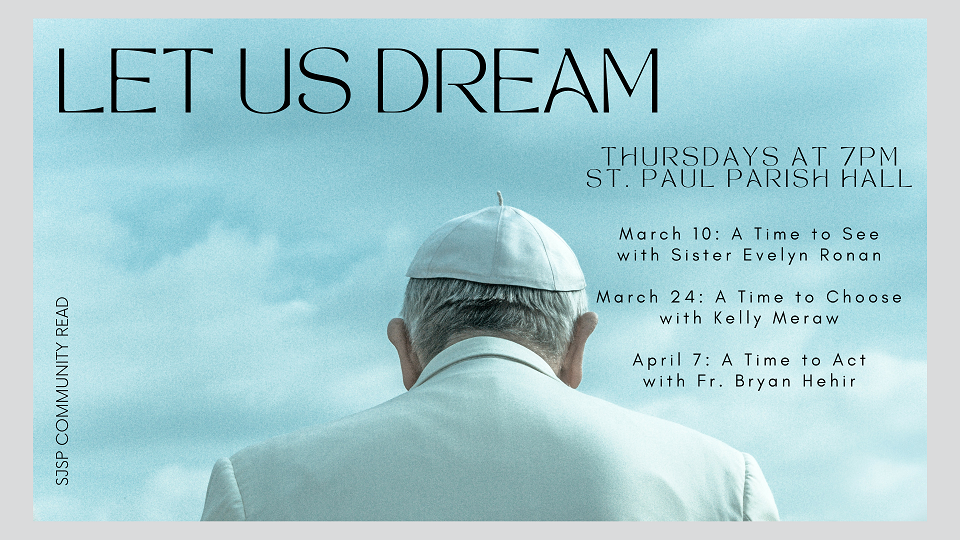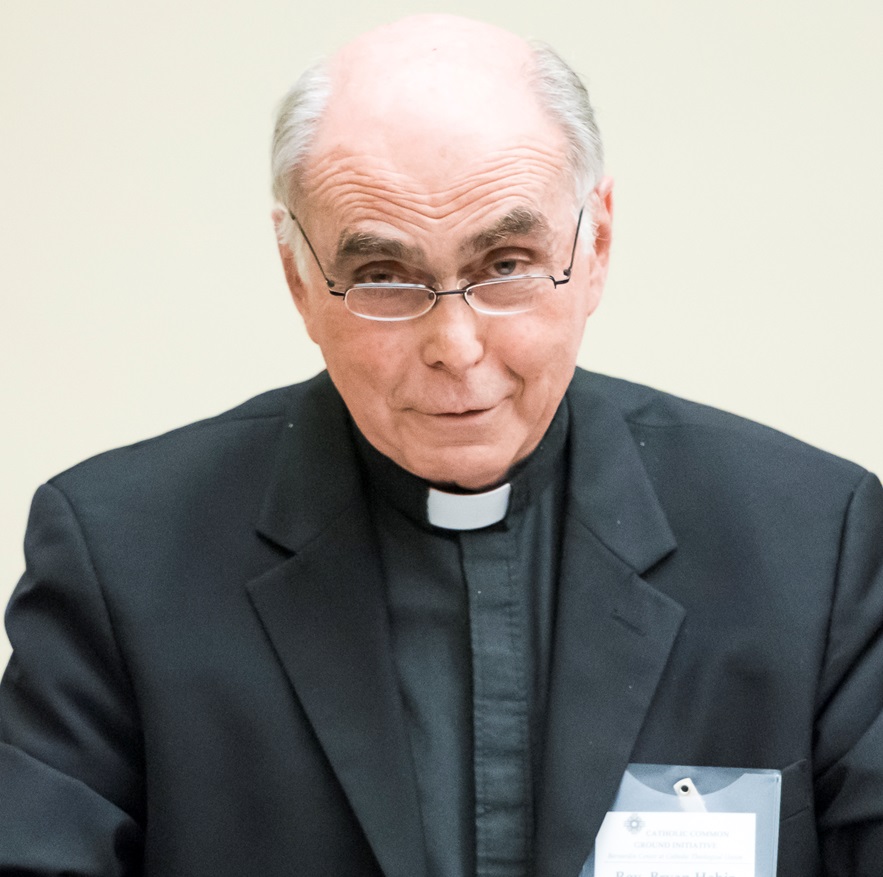 Please join us this Thursday evening for the final night of our three-part Lenten Lecture Series focusing on Pope Francis' book, "Let Us Dream: The Path to a Better Future."
Fr. Bryan Hehir will conclude the series by discussing Part Three – A Time to Act. In this section of the book, Pope Francis exhorts us to "recover our sense of belonging, the knowledge that we are part of a people," and offers an inspiring blueprint for building a safer, fairer, and healthier world.
Those wishing to understand Pope Francis' emphasis on synodality will find many revelations here – we encourage everyone to read this wonderful book and come to the lectures!
Written during the pandemic in collaboration with his biographer Austin Ivereigh, Francis poignantly captures the ills of today's world and suggests practical solutions for overcoming them, both personally and systemically, in a relaxed and conversational tone.
While we do encourage everyone to read the Pope's book, it is not required or even necessary to have read the book to benefit from the lectures – all are strongly encouraged to attend!
If you are unable to join us in person, you can join via livestream by clicking the St. Paul Live Stream link.
More detailed information on the book and lecture series here:
Community Read and Lecture Series – "Let Us Dream: The Path to a Better Future" by Pope Francis
"Let Us Dream Part Three – A Time to Act" with Fr. Bryan Hehir – Thursday, April 7 at 7:00pm at St. Paul Hall