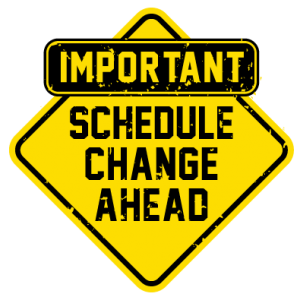 In order to accommodate the growing number of parishioners returning to Mass, we have expanded and adjusted our Mass schedule for the fall.  As you know, the layout and capacity of our two outdoor spaces is significantly different. By moving our two  Sunday morning Masses to the much larger St. Paul lawn,  we can include significantly more people at Mass on Sunday while still maintaining safe social distancing and adhering to the directives of both the Archdiocese and the Commonwealth.  We are also adding a second Mass on Saturday to help ensure that we can continue to accommodate everyone who wishes to attend a Saturday Vigil Mass this fall. This schedule is anticipated to remain in effect through the end of October.
FALL MASS SCHEDULE IN EFFECT SEPTEMBER 19-20
Saturday
4:00pm Vigil Mass at St. John
5:00pm Vigil Mass at St. John
Sunday
9:00am Mass at St. Paul
11:00am Mass at St. Paul
Schedule is anticipated through the end of October and is subject to change.
In case of rain, Mass will be cancelled (or rescheduled if possible) and reservations will be notified by email.
Mass reservations are still required to ensure that we do not exceed capacity limits for proper social distancing and to facilitate contact tracing. We were able to accommodate some "walk-in" reservations at Masses over the summer, but that may not be possible as more parishioners return to Mass.  Please make a reservation if you plan to come to Mass!
FALL MASS SCHEDULE BEGINS SEPTEMBER 19
New Mass Times and Locations!