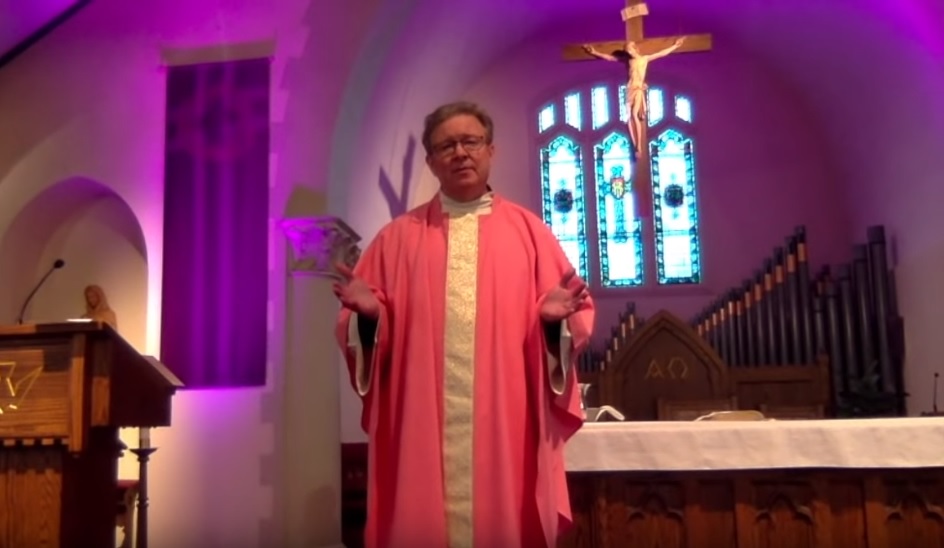 Please join us for our first virtual Mass! This Mass for the 4th Sunday of Lent was recorded at St. Paul Church and concelebrated by Fr. Jim and Fr. Robert. The Mass will be available on our website beginning at 4:00pm today, Saturday, March 21, and will continue to be available all weekend.
While we must remain physically distant, we can continue to be close spiritually with God, with our parishes, and with each other.
Click here to download a worship aid for the Mass.
Disclaimer: This video was recorded with just the celebrants, four musicians (who also served as lector and cantor), and a single staff member present, using only the basic equipment we had available. Next week we will have access to additional resources, which will improve the quality of the video considerably, but we did not want to let another week go by without being able to reach out to all of you through the Mass.
Mass for the 4th Sunday of Lent