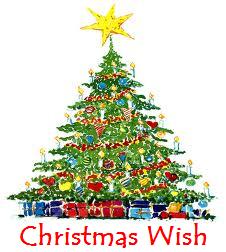 UPDATE: All children have been matched with sponsors – thank you for helping to make wishes come true!
Christmas is a time for giving thanks for all that God has given us. During these times of economic anxiety and uncertainty for so many, it is important to invite you to share in our Christmas Wish program, a highlight of St. John's outreach since 1993, which brings the joy of Christmas to hundreds of children and families. During this Christmas season, we hope to grant the special wishes for more than 400 children based upon the caring generosity of our parish community.  These gifts will go to the youngsters in our own parish, as well as in our sister parishes of St. Katherine Drexel in Roxbury, St. Patrick in Lowell, St. Patrick in Brockton and the Julie Family Learning Program in Boston.
DUE TO THE PANDEMIC, WE HAVE INTRODUCED CERTAIN CHANGES TO THE PROGRAM TO INCREASE THE SAFETY OF ALL PARTICIPANTS. THANK YOU FOR YOUR CONTINUED SUPPORT AS WE NAVIGATE THESE CHALLENGING TIMES WHEN THE FAMILY NEEDS ARE EVER GREATER.
This year, we will fulfill a special gift request for each child in the program and provide gift cards for the family to purchase clothing and necessities for their children. You can help make Christmas Wishes come true this holiday season by:
Sponsoring a family or an individual child (you will be given specific instructions for purchasing a special gift as well as a gift card for clothing for each child)
Donating to the program so that we can purchase gifts and gift cards for children not matched with sponsors, as well as food cards for each family in our program.
A parish mailing with forms will be sent to all parishioners.  Donations and sponsorships can be completed online by clicking the links above, or by returning a Sponsor Form.
If you find your own family needs assistance this holiday season, you are invited to complete and return a confidential Applicant Form.
We give our heartfelt thanks to our sponsors, donors and volunteers. Your gift will make a difference in the life of a child this Christmas.