Participation Open to All Students in Grades 1-8 and Rehearsals Begin October 29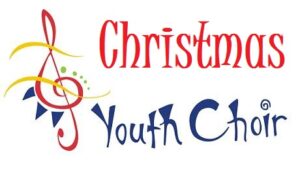 Our 22nd Annual Christmas Youth Choir sign-up and first rehearsal will take place Sunday, October 29 from 11:15am-12:15pm in the St. John Chapel. Participation is open to all St. John and St. Paul parishioners in grades 1-8. Students in grades 9-12 are encouraged to participate as assistants – Community Service and Confirmation hours/credits are earned. Adult Family members are invited to join our Family Mass Musician Group for Christmas Eve. Attendance at rehearsals is required.
7 rehearsals will take place on the following Sunday mornings (rehearsals do not conflict with Sunday Religious Education): October 29, November 12, 19, 26, December 3, 10 (11:15-12:15) and December 17 (10:30-12:15)
This year, the Christmas Youth Choir will participate in the 4:00pm Christmas Eve Family Mass at St. John (3:30 candlelight procession and prelude.) All rehearsals are in St. John Chapel. Registration closes Sunday November 12.
For more information, please contact Maria Wardwell at 781-258-7249 or maria.wardwell@stjohnwellesley.org
Attention Young Singers! Join the Christmas Youth Choir!