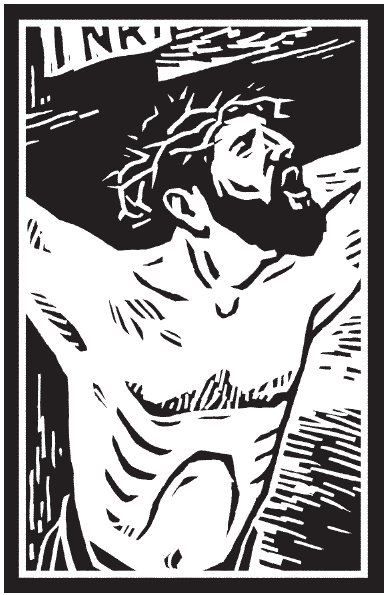 Then Jesus, crying out with a loud voice, said, "Father, into your hands I commend my Spirit." Having said this, he breathed his last.
Luke 23: 46
Here are some thoughts and questions for your consideration this week:
Try to set aside fifteen minutes.
"Pick a time, pick a place, and then show up." (Timothy Jones in Workaday Prayers)
Reread the above gospel selection. Be attentive to the scene, imagining it, putting yourself at the foot of the cross. You may want to speak with Jesus. 
Be grateful for the Spirit's gift: that you desire to pray. 
Recall the deep relationship Jesus had with his Father. 
Consider world events. Focus on one picture or one story that touches your heart and pray for those people, entrusting them to God's care. 
Whenever you feel that life is beating you, you might find consolation in Psalm 31. 
Fifth Week of Lent: The Sixth Word – "Father, into your hands I commend my Spirit."