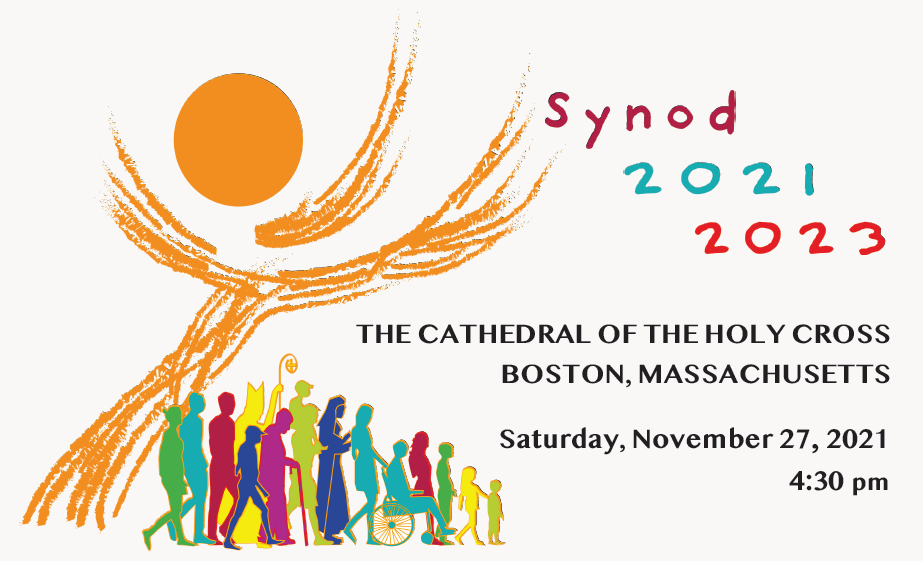 Cardinal Seán O'Malley, OFM Cap. will celebrate this special Advent Mass on
November 27, 2021 at the Cathedral of the Holy Cross at 4:30PM
– it will be broadcast and live-streamed on CatholicTV &
CatholicTVLIVE.com
(rebroadcast on Sunday at 11am and 8pm).
The theme is "For a synodal Church: communion, participation and mission."
The consultative process in the Archdiocese will begin in early 2022 and will explore such themes as: Companions on the Journey; Listening; Celebration; Sharing Responsibility for Our Common Mission; Dialogue in Church and Society; Ecumenism; Authority and Participation; Discerning and Deciding; and Forming Ourselves in Synodality.
The insights gathered from Catholics and others in this Archdiocese will be combined with those from other dioceses and be used to guide an international discussion.
The Synod will conclude with a General Assembly at the Vatican in October, 2023.
A Mass Celebrating the Initiation of the Synodal Way at the Cathedral of the Holy Cross