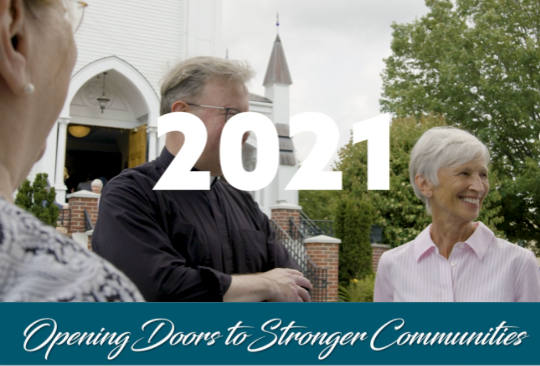 Once again this year, the people of the Archdiocese of Boston are being invited to come together in September to honor and support the priests of the archdiocese at the 13th annual Celebration of the Priesthood. This annual event honoring the work of diocesan priests is the biggest single fundraiser for Clergy Trust, the lay-led trust that supports the health and well-being of the archdiocese's active and senior priests in good standing.
This year's virtual program – called Opening Doors to Stronger Communities – will take place on Tuesday, September 21 at 7:00pm. Registration is complimentary – click HERE now to register!
Watch a preview of this year's celebration – featuring our own Fr. Jim!
Tuesday, September 21: Virtual Celebration of the Priesthood