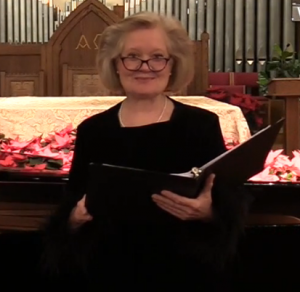 Dear St. Paul Parishioners,
I would like to share my sincere thanks and let you know what a privilege it's been to be a Cantor for St. Paul Church and Section Leader for the St. Paul Choir as I retire this weekend. Over the past 29 years I've watched children in our parish grow up, sung at baptisms, first communions, confirmations, weddings, and too many funerals. I'm so thankful to Mary Lee Cirella for having the confidence in me to be a part of the music ministry here at St. Paul's. Each and every liturgy and concert was truly a highlight because of the caring, supportive priests and staff, you, the dear parishioners, and especially Mary Lee and the St. Paul Choir. Thank you for these amazing years together. I am beyond grateful for the gift of being one of your cantors and for the opportunity to get to know many of you and sing with and for you in the midst of life's joys and sorrows.
As this chapter draws to a close, my husband, Kevin, and I will still be parishioners and hope to continue as active members of the parish. But now I say goodbye as your Cantor, a word that originally came from the term "Godbwye", a contraction of the phrase "God be with ye". God is indeed with us, with us every step of the way.
With great gratitude and love,
Lois
"Godbwye" from St. Paul Cantor