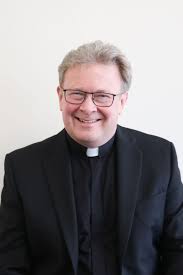 Dear Friends,
Each year around this time, we launch our Catholic Appeal and you have the opportunity to hear all the ways in which the Archdiocese's Central Ministries assist our parish and help us carry out our mission. Over the course of the past year, that help has never been more needed or available. Please take just a few minutes and watch this year's Catholic Appeal video that highlights the tremendous help that is provided by Central Ministries during the pandemic – and also every day – to ensure we can all live our faith together in a meaningful and safe way.
I know the past year has been difficult for so many, but if you find yourself in the position to do so, please give what you can to this year's Appeal. If you have already donated to the Catholic Appeal, thank you! Your gift not only helps Central Ministries, it helps our parish directly.
As always, I am so grateful for your support and everything that you do for our parish community.
Wishing you a blessed and safe Lent,
Fr. Jim
A Message from Fr. Jim About the 2021 Catholic Appeal Video