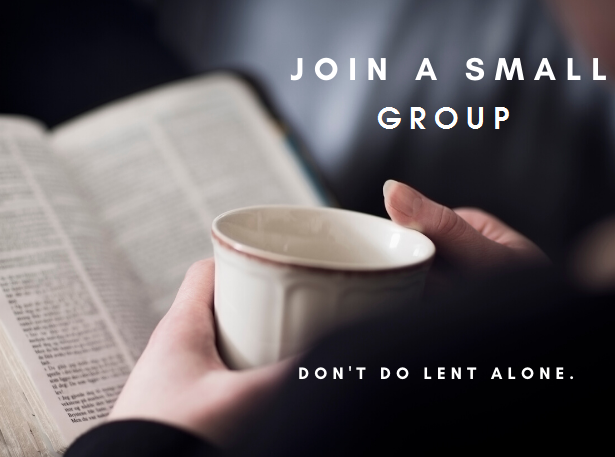 God's plea is straightforward and simple: He wants you close to him. He yearns for you as a father or mother longs for a lost child. God is asking you to stop what you normally do and take the time this Lent to discover what He means in your life and what He could mean.
This year, the centerpiece of our Collaborative Lenten journey is a 7-week small group program from Evangelical Catholic – With Jesus to the Cross – that will help you seek Him as He is seeking you. 
The weekly sessions use the Sunday Mass readings for Lent to help you enter into the mystery of Christ's life, suffering, and resurrection, the source of our salvation. Each group is facilitated by a trained leader; participants will receive a guidebook at their first meeting, and will spend an hour or so in discussion and prayer each week with their group.  A group of volunteers from our Collaborative have undertaken a 6-month program of weekly formation and training to become small group facilitators, enabling us to offer a wide variety of small group options. Click HERE to view the group options/schedules and to register. All sessions begin the week of February 23.
If you have never taken part in a small group before we encourage you to give this program a try! If you have any questions, please contact Anne Mears at anne.mears@sjspwellesley.org or 781-235-1060 or Kelly Meraw at kelly.meraw@sjspwellesley.org or 781-235-0045.
Lenten Small Group Program: "With Jesus to the Cross" – Begins Week of February 23