Annual Christmas Pops Concert at St. Paul Church
Sunday, December 8 at 2:00pm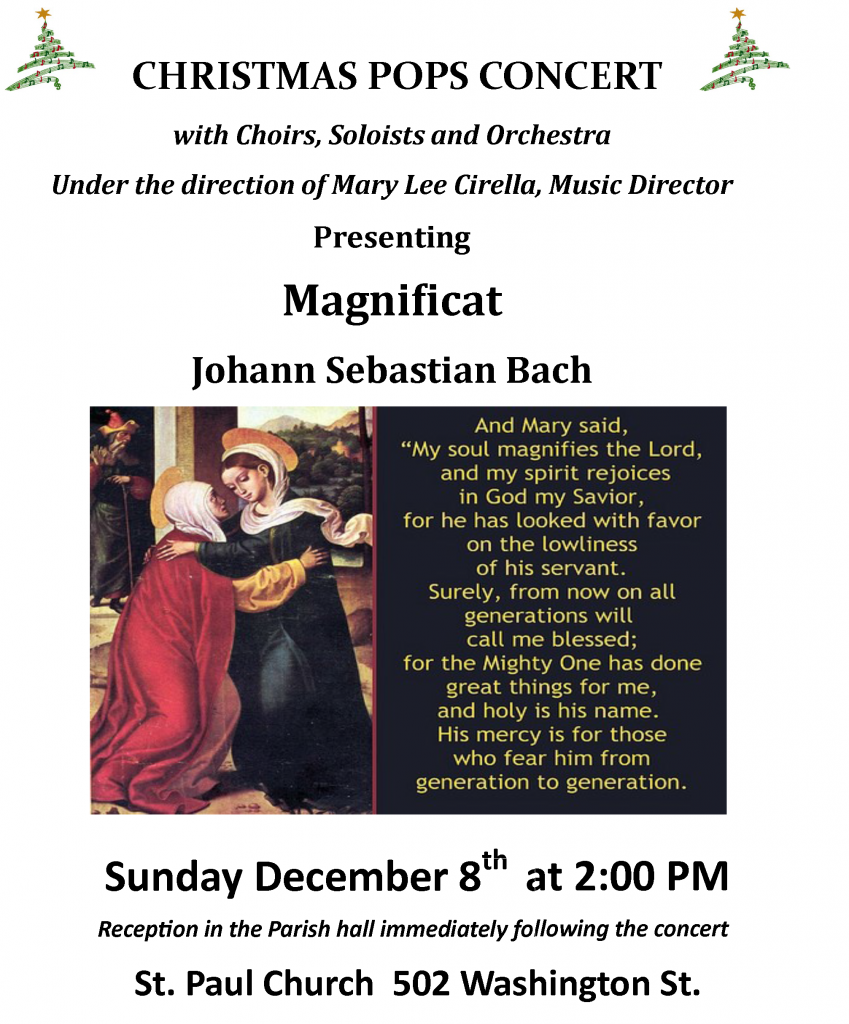 St. Paul Adult and Children's choir will be presenting their annual Christmas Pops Concert on December 8 at 2:00pm in St. Paul Church.  Our major will be Bach Magnificat, a joyful and beautiful rendition of the Blessed Mother's Canticle upon her visit to her cousin Elizabeth. The work includes Choir, Soloists and Orchestra.
The second part will include Father James Laughlin and Father Robert Blaney in special solos with Choir and Orchestra. We will be having our famous sing along and we will be roasting chestnuts and taking a sleigh ride. Come join us for a wonderful start to your  Advent and Christmas season!
Reception immediately following in the Parish Hall.