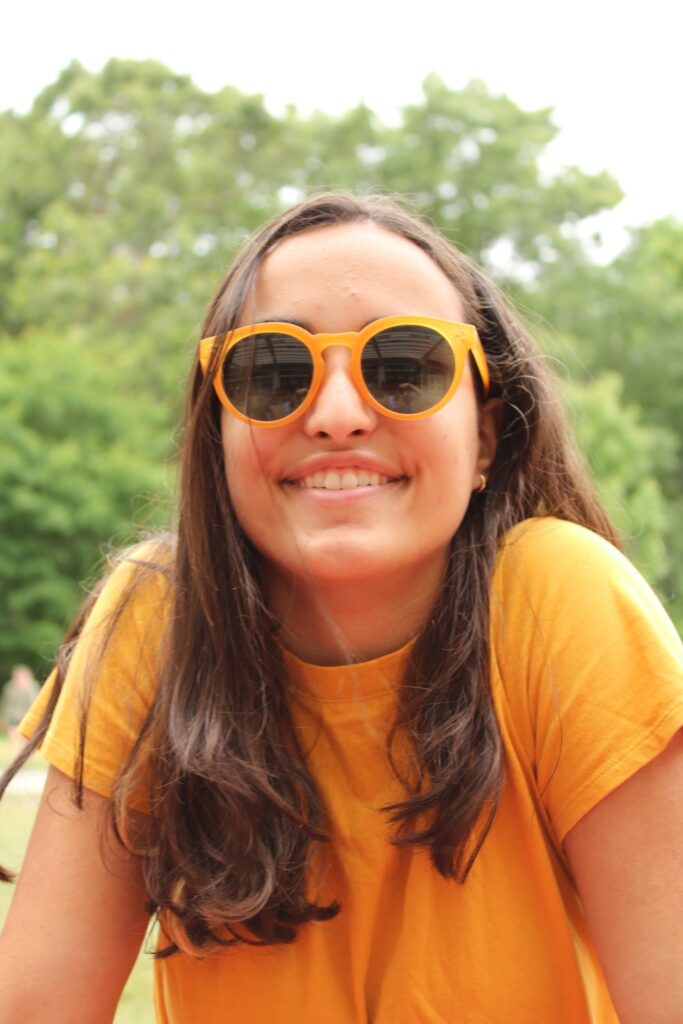 Hello, my name is Agnese DelVecchio, although you may also know me as Guitar Guy's eldest daughter. I'm the oldest of six and a sophomore at Wellesley High, but when I'm not there or doing English homework, I spend my time reading and taking photos with my camera.
A huge part of my life is my faith. I sing in the Sunday 5pm Mass choir, despite my performance anxiety because the people in the music group are so incredible, many of whom will be on this trip. I couldn't be more excited about going to Portugal with such an amazing group.
My faith is the main reason I want to go on this trip, and growing up I watched my father leave on countless World Youth Day trips. Every time he returned I would listen intently to the stories he had to share. I've seen the way this trip can impact people, and I've heard the stories. I remember asking him multiple times if I could go and his response was always "when you're older." Now I'm older, and finally, it's my chance to experience the trip I've been looking forward to for as long as I can remember. I couldn't be more grateful for all of the people that are making that happen.
Please consider sponsoring me and supporting this pilgrimage with your donations and your prayers.