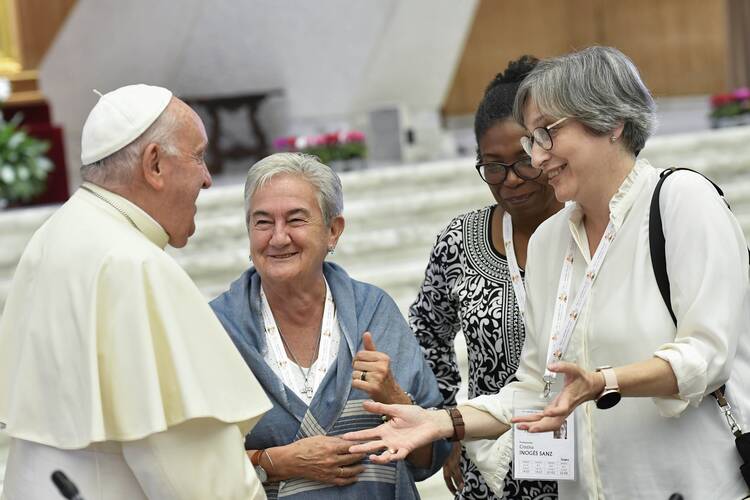 Pope Francis shares a laugh with some of the women members of the assembly of the Synod of Bishops, including Spanish theologian Cristina Inogés Sanz, left, at the assembly's session Oct. 6, 2023, in the Paul VI Audience Hall at the Vatican. (CNS photo/Vatican Media)
The voting delegates participating in the Synod on Synodality began work on Wednesday, October 18 on the fourth Module of the Assembly, the last one dedicated to examining the contents of the Instrumentum laboris.
The fourth Module deals with the themes of Section B3 of the Instrumentum laboris, the one dedicated to participation – "Participation, governance and authority. What processes, structures and institutions in a missionary synodal Church?"
Please join your prayers to theirs in the beautiful, exciting albeit exhausting work. Pray the Holy Spirit will inspire and guide their Conversations in the Spirit.
Week Three of the Synod on Synodality: Participation, Governance and Authority