After two amazing days in Fatima we packed it up this morning and traveled to Lisbon with a big crowd from the Archdiocese of Boston.
The city is starting to fill up! We noticed the crowds growing as the afternoon went on – over a million people are expected!
Our first stop was to get some lunch – we arrived at this restaurant around 2:00pm and they were about to close until dinner but graciously stayed open for us.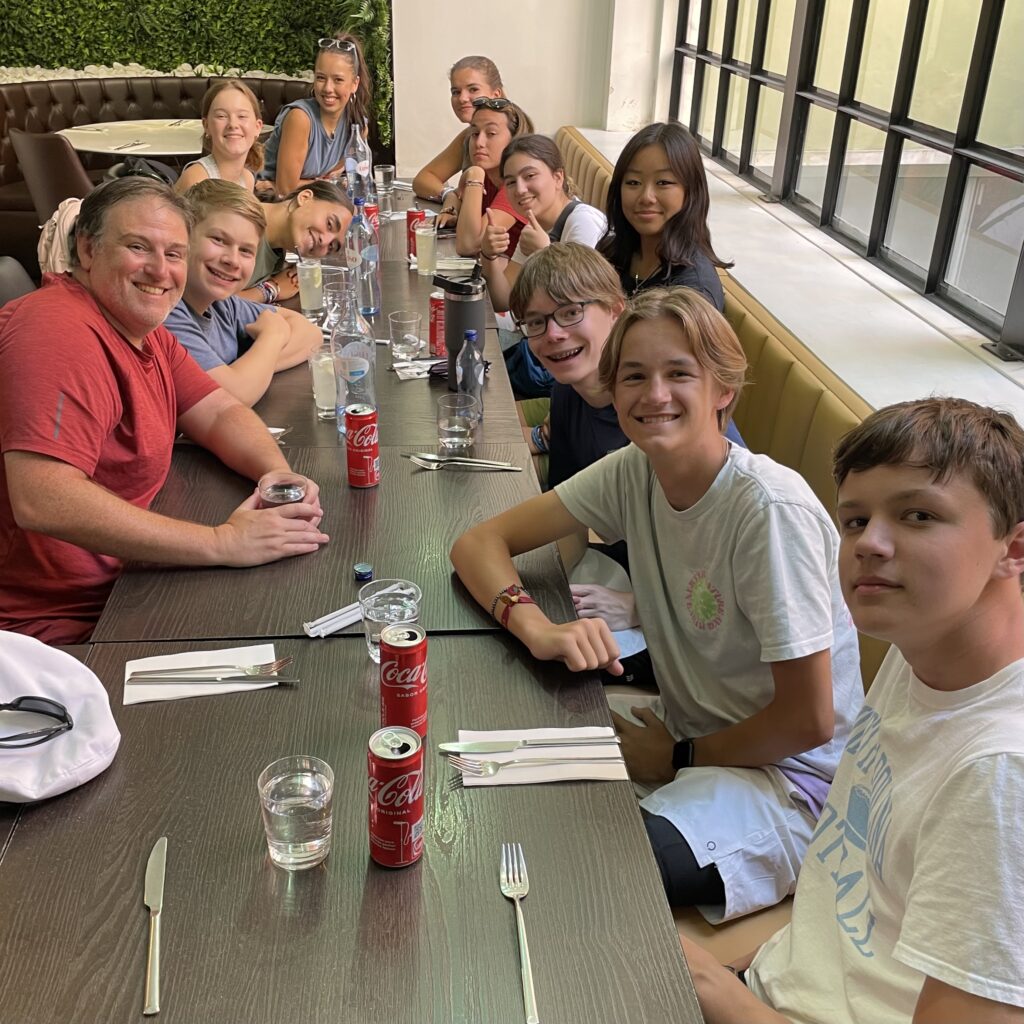 To thank the staff who stayed, we sang for them (and of course tipped very well!)
After lunch we visited The Cathedral of Saint Mary Major (often called Lisbon Cathedral), the oldest church in the city, and the seat of the Patriarchate of Lisbon. Built in 1147, the cathedral has survived many earthquakes and has been modified, renovated and restored several times.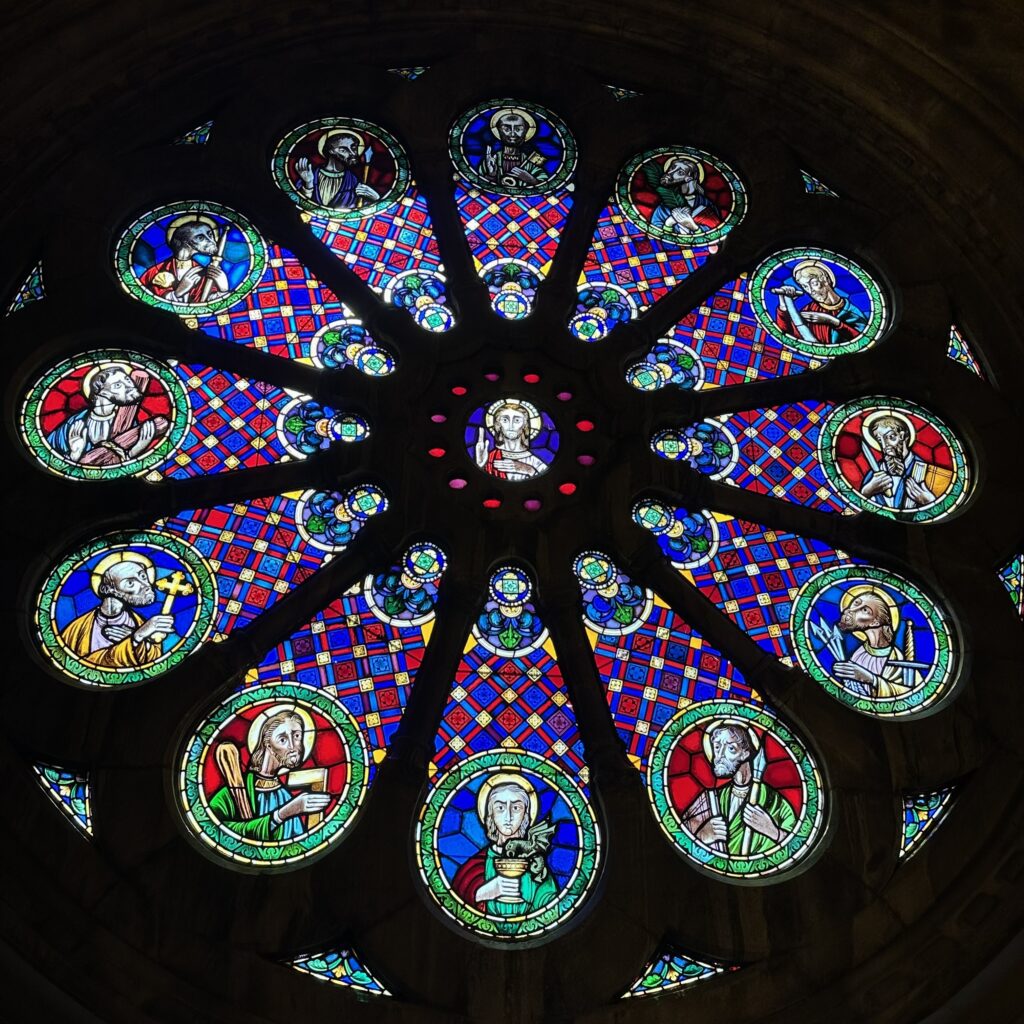 Next stop was the Church of Saint Anthony of Lisbon, followed by a long trek up a many steep hill to see St. George's castle.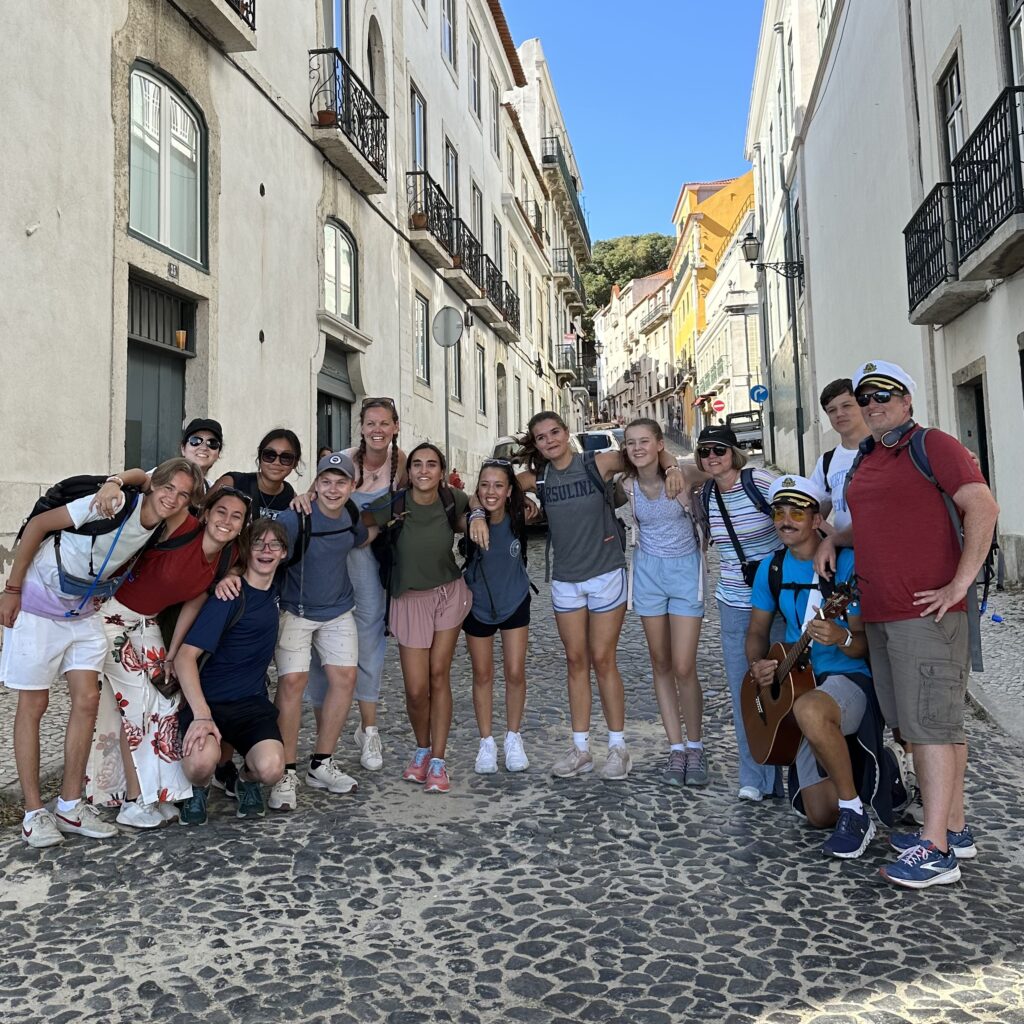 We needed to be back near our hotel for a 7:30pm Mass near our hotel so we hopped on the subway to get back in time – and shared some music!
Our feet were tired and our hearts were full when we celebrated mass tonight at Fatima Church with a priest from Brooklyn who threw some shade at us Bostonians.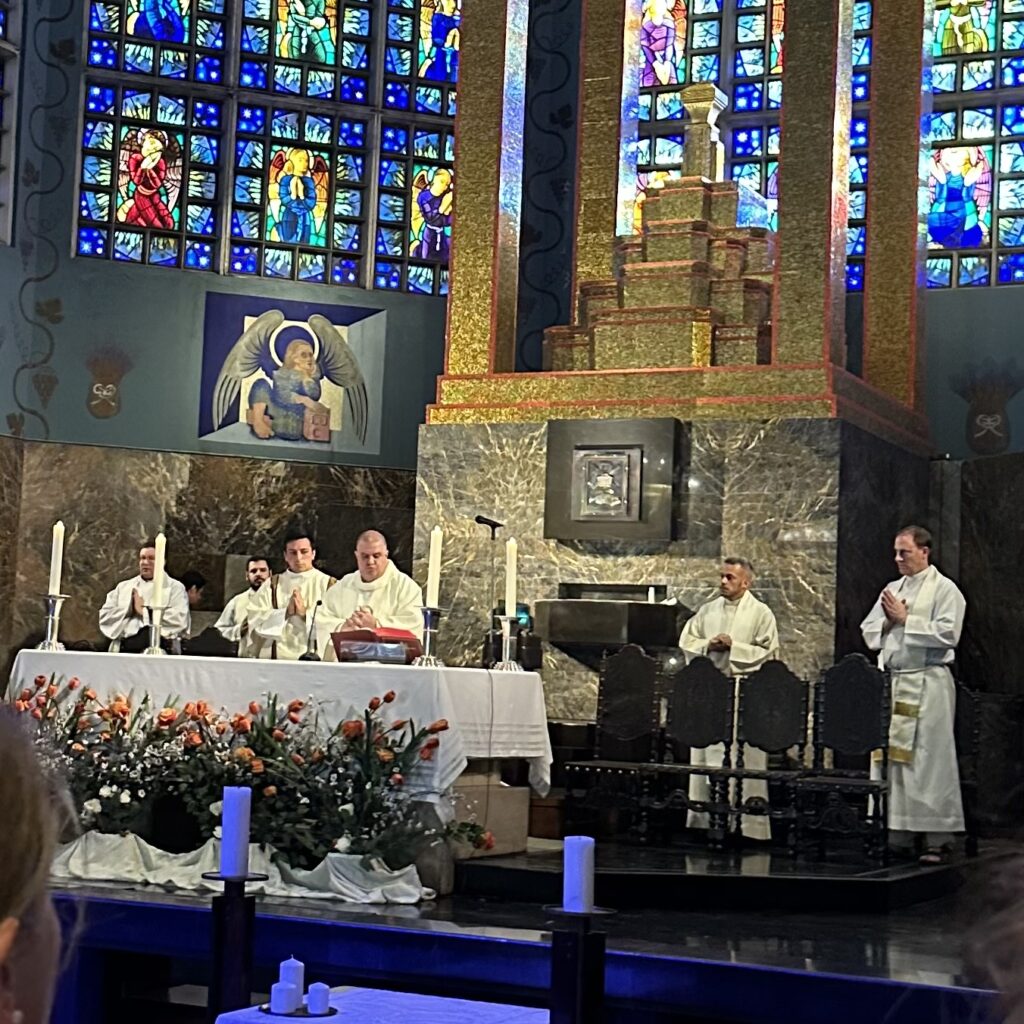 The church was so beautiful – and the acoustics were so tremendous – that we had to sing after the Mass ended – and were thrilled that so many people stayed and sang with us!
Tomorrow morning at breakfast, before we move on to our WYD activities, we'll be watching the U.S face Portugal in the World Cup – should be interesting cheering on the American team here in Lisbon!
Monday, 7/31: Day 4 – We've Arrived in Lisbon!