We are happy to report that Fr. Jim's recovery is continuing at a slow but steady pace. That means that there is no "new" news to report – but that truly is good news! When Fr. Jim has more to share, be assured we will share it with you!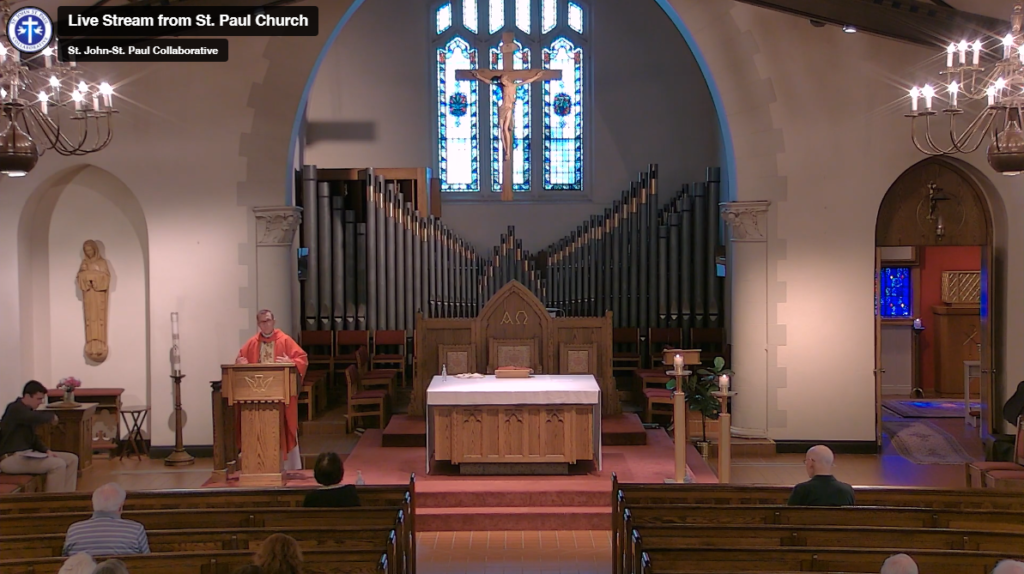 Thank you for the warm welcome you have been giving our many guest celebrants – including Bishop Robert Reed, who celebrated the 9:00am Mass at St. Paul with us on Wednesday and Friday this past week. (If you'd like to watch the recording of the Mass Bishop Reed celebrated with us on Wednesday, the Solemnity of Saints Peter and Paul, Apostles, you can find it on our "Previously Recorded Liturgies and Events" page.)
We also thank you for your continued patience as we work to fill our Mass schedule. Please remember that our parish offices remain open and Fr. Hehir and our Collaborative Staff are here for you – do not hesitate to reach out as needed!
We thank you for your prayers, concern, and support for Fr. Jim and our Collaborative!
Friday, July 1: Fr. Jim Update