Anne Mears Shares Her Experience with NPH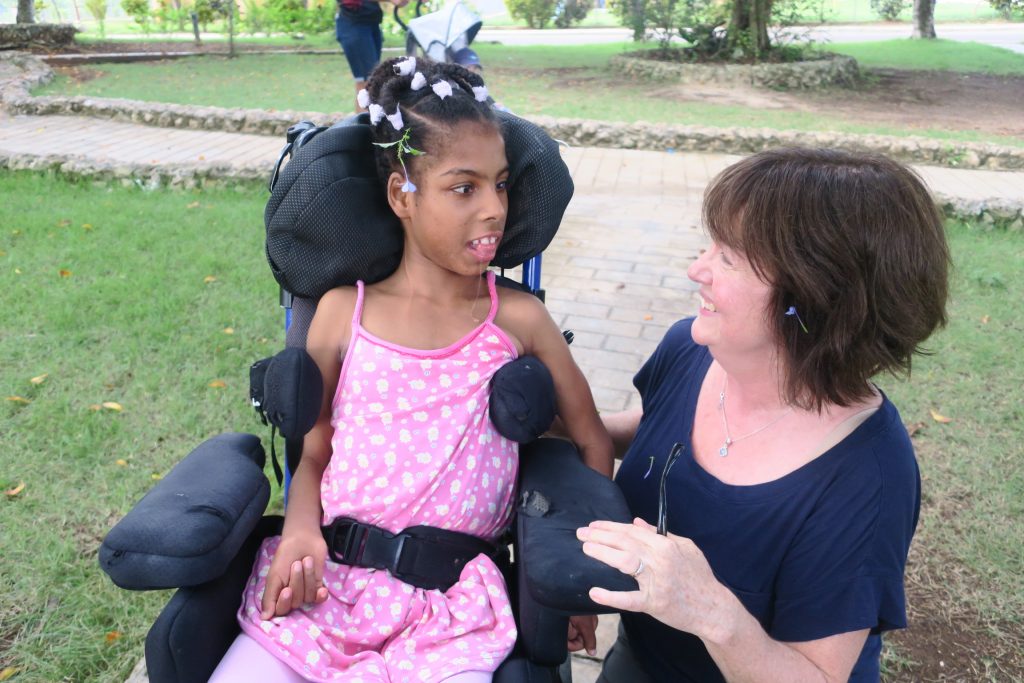 I had the privilege of visiting the NPH Dominican Republic home during the Summer of 2019 when I chaperoned the high school service trip from our St. John-St. Paul Collaborative in Wellesley. I had worked with NPH in the past when the Pequeño Tour had come to play and sing during our Sunday Masses. The young people who visited from the Guatemala home during this visit were an outstanding group of young people. NPH emphasizes that they strive to make their homes as close as they can to a stable loving family atmosphere and that was more than apparent as I met the respectful, loving, caring and fun individuals who anyone could clearly see had a strong familial bond.
When I went to the NPH Dominican Republic home I saw this for myself. The children live in small group homes within the larger complex of Casa Santa Ana and are looked after by Tías (Aunties). They are also mentored by older children who have been brought up in the home. The idea that a group of more than two hundred children can all feel like they belong to one family became a reality in one moment at Casa Santa Ana. One day, the gates of the home opened and a car drove in with one of the older NPH children who had returned back to the home. He had been away for three months working on a cruise ship. When he opened the car door, every one of the children in the home began to shout for joy, dropped whatever they had been doing, and ran to embrace him. What a truly wonderful homecoming for that young man and what a testament to the success of NPH's work to create a stable, loving family atmosphere for so many children!
My husband Robert and I are happily sponsoring a child and are glad to be able assist in a modest financial way, but as a former NPH USA board member, I know the importance of the children needing me to be an advocate for them. I can be the voice to inspire my godchild's siblings to get sponsored, supporters to travel to an NPH home, or to donate whatever they can, … and, if a Pequeño ever needs a place to stay when visiting, then my door is open and the bed is made!
Anne Mears
Current sponsor, former NPH USA board member, NPH DR trip participant, NPH Pequeño Tour host family, and passionate to inspire anyone I can to get involved.
---
The children need our help now more than ever. Their sustainable sources of funding remain weakened and they are still living on a 'survive and thrive' budget. The children are counting on those who have met them to remember them.
Please support this weekend's collection for NPH, and visit the NPH: Remember the Children page on our website for more information about NPH and to learn how you can Donate to help the cause, Fundraise to help even more, or Join the Team to potentially double your efforts!
NPH Funding Project: Quality education for 42 (7th) grade students in Miacatlan and training workshops for youth at NPH Mexico.
Remembering the Children of NPH – Special Second Collection This Weekend