Synod 2021-2023: "For a Synodal Church: Communion, Participation and Mission"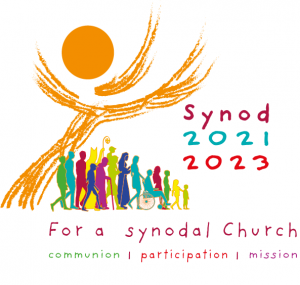 Pope Francis has called for a synod in the church. The theme of this upcoming Synod is "For a Synodal Church: Communion, Participation and Mission." The solemn opening of the Synod will take place in Rome on October 9-10, and in the particular Churches (the diocesan phase) on October 17. It will conclude in the Vatican on October 2023 with the assembly of bishops from around the world.
The diocesan phase, which runs until April, will focus on listening to and consulting the people of God.
As a Collaborative Pastoral Council, our objectives are:
To assess adequately the needs of the whole parish and its members, and to develop and implement a pastoral plan which will promote the common good of the parish.
To foster unity and a sense of community in the parish and to coordinate all parish activities in a manner that will best serve the interests of the parish.
To promote programs and activities recommended by the Archbishop, Archdiocesan offices and agencies as well as the pastoral council itself.
Currently, the council is seeking to fulfill the third objective in particular by actively discerning and promoting the Synod. You can learn more about this inspiring two-year process our Church is engaged in on the Synod page on our website, and access more information and important documents on the Vatican website.
We encourage you to share your thoughts about the Synodal process with the CPC at: CPC@sjspwellesley.org
A Message from Our Collaborative Pastoral Council on the Upcoming Synod