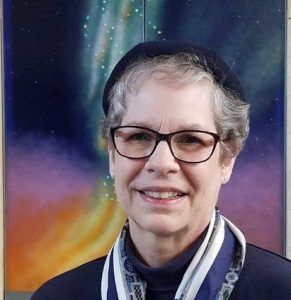 Discernment is an intentional attitude for making important decisions in our lives. It is more than making a choice or a pro-con list; it calls upon the Spirit of God for guidance. This program will invite us to listen for the 'still small voice' of Wisdom in discerning our last vocations as carefully as we listened for discerning our first.
Dr. Melanie-Préjean Sullivan retired from university ministry in 2018, after more than 30 years in secondary and higher educational settings, counseling and teaching young adults and colleagues about discernment. In retirement, she continues to teach and to serve as an independent interfaith chaplain.
All of those interested in participating please email Carolyn Anderson for the Zoom link at: andersoncarolyn@verizon.net
Dr. Melanie-Préjean Sullivan retired in 2018 as Director of Campus Ministry at Bellarmine University. Previously, she had careers in the museum and archives field and in a private school where she was a teacher and student development counselor.
For her doctoral thesis in ministry, Melanie studied the practical theology of discernment and published a curriculum guide now used by religious communities in the U.S. During a sabbatical with the Margaret Beaufort Institute of Theology in Cambridge, England, she focused on spiritual development and retirement discernment.
At present, she teaches, lectures, and serves in various ways as an interfaith chaplain. Melanie is a practicing Catholic and is an active associate with a Jewish synagogue where she teaches comparative courses on Jewish and Catholic history and practice.
Evening for Women: "Wisdom Speaks in the Evening: The On-Going Gift of Discernment"