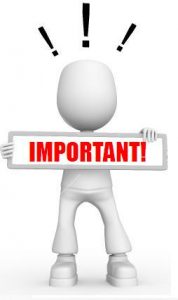 As you know, since resuming in-person Masses last June, our Collaborative has required advance reservations for weekend Masses. Advance reservations allowed us to ensure compliance with state and Archdiocesan guidelines regarding capacity, social distancing, and contact tracing, and to reduce risk as much as possible for our parishioners, clergy and staff as we began to gather together again.
As we moved through the summer and fall with our outdoor Masses, and then through the winter after coming back inside the churches, we added Masses and adjusted schedules to try to stay ahead of demand, so that space would always be available for those wanting to come to Mass. In the weeks leading up to Easter, as reservations have gone up, we have still had excess capacity and more than enough space for social distancing with our current schedule of 5 Masses each weekend. At the same, the social-distancing protocols (sitting at the ends of green pews only, maintaining 6 feet between members of different households, etc.) have become routine, making the seating and dismissal process much easier.
Beginning this weekend, April 10-11, we are going to attempt to remove the advance reservation requirement for weekend Masses. If capacity issues arise in general, or at particular Masses, we will go back to requiring reservations in some form. We must also emphasize what will not change: masks (covering the nose and mouth), social distancing, and increased ventilation are still required.
For more details regarding our indoor Mass guidelines and protocols, please visit our Weekend Mass Guidelines page.
Advance Reservations for Mass Are Not Required This Weekend, April 10-11