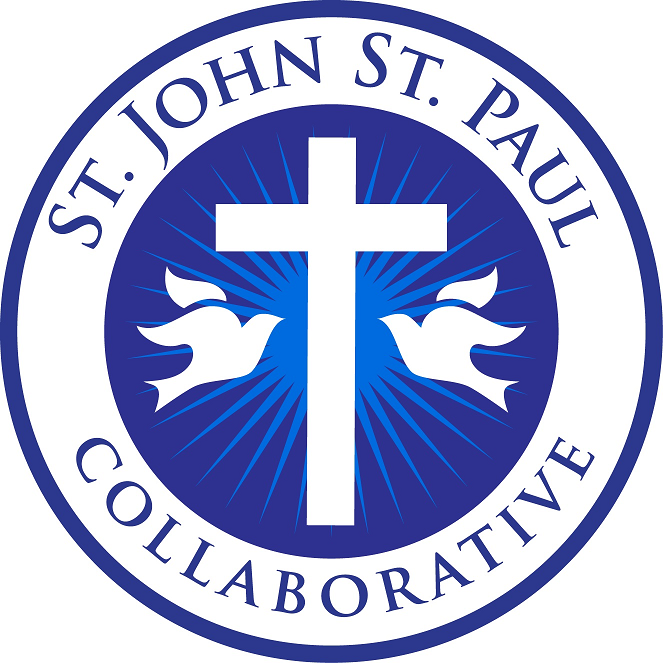 We are happy to announce that we will be continuing with a limited schedule of outdoor Masses on the parish lawns this weekend, June 27-28.  Parishioners are invited to bring lawn chairs or blankets for seating (chairs will not be provided.)  
Reservations are required for all Masses so we can comply with the guidelines regarding social distancing and capacity. Please do not come to Mass if you have not pre-registered, if you are sick, or if you have recently been exposed to someone who is sick.
Our schedule for this weekend will be:
4:00pm Saturday Vigil Mass at St. Paul
9:00am Sunday Mass at St. John
11:00am Sunday Mass at St. John
Reservations can be made online beginning on Tuesday at 1:00pm.  Please visit our Outdoor Mass Guidelines and Reservations page for important information about coming to Mass and to access the online reservation link.  Reservations will close on Friday at 10:00am (or when capacity is reached.)
Designated seating areas to accommodate household groupings of 1, 2, and 3 or more people have been carefully mapped out on each parish lawn to allow proper social distancing from other households.  The lawn spaces at our parishes have drastically different layouts and capacity.  St. Paul is able to accommodate approximately 100 people at a Mass, and St. John will be able to accommodate up to approximately 50 people at a Mass.
Please remember that the dispensation from the Sunday Mass obligation remains in place, and will continue for the foreseeable future. Individuals at particular risk, including older adults and those with complicating medical conditions, are strongly urged to avoid the risks associated with attending public celebrations of the Mass.  A recorded Mass will continue to be made available every weekend on our website.
Outdoor Masses This Weekend June 27-28