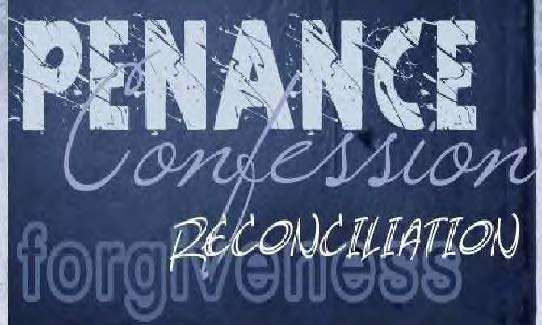 As you know, our regular Saturday afternoon hours for the Sacrament of Reconciliation were suspended, along with public Masses, in March.  Since that time, the Sacrament has been available by appointment. We are happy to announce that we can now begin offering scheduled hours for the Sacrament of Reconciliation in the Collaborative, starting this Saturday, June 27.
We will begin with two scheduled times:
Saturdays at St. John: 1:00 – 2:30pm 
Wednesdays at St. Paul: 7:00 – 8:00pm
To allow for both face-to-face and anonymous confession while maintaining proper social distancing, confessions will take place at St. Paul in the sacristy room and at St. John in the chapel sacristy room (on the right just before the chapel on the lower level of the church.)  There will be signage in both locations to direct you where to go and where to wait.
This schedule will remain in place for the foreseeable future, and the Sacrament will continue to be available by appointment (please call either parish office to arrange.)
If you have any questions, please send an email to admin@sjspwellesley.org or call either parish office during business hours.
St. John: 781-235-0045                                               St. Paul: 781-235-1060 
NEW! Scheduled Hours for the Sacrament of Reconciliation