Divine Mercy Sunday Mass and Devotions
Cardinal Seán to Celebrate Mass for Divine Mercy Sunday
Cardinal Seán will celebrate Mass for Divine Mercy Sunday this Sunday, April 19, from the Cathedral of the Holy Cross.  The Mass will be aired on Sunday morning at 8:00am on WLVI-TV CW56, and at 11:30am on CatholicTV (rebroadcast at 7:00pm.)
Divine Mercy Devotion Beginning at 12:00pm on CatholicTV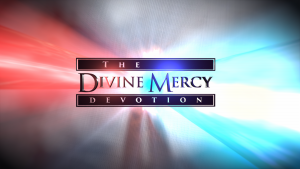 Cardinal Seán invites all Catholics to finish out the Octave of Easter by spending time with the merciful Jesus in the Blessed Sacrament. Join CatholicTV at 12:00pm for Adoration of the Blessed Sacrament, a novena of prayers, Scripture readings and reflection, the Stations of the Cross and the Holy Rosary, and concluding with the chanting of the Divine Mercy Chaplet at 3:00pm.  Gather with your loved ones for three hours of peace and watch live on CatholicTV  at  CatholicTVLIVE.com or on YouTube Live at YouTube.com/CatholicTV.
WLVI-TV CW56 is available over-the-air on Ch 56, and on XFINITY/Comcast (Ch 808), Verizon FIOS (Ch 512), and RCN (Ch 611).
CatholicTV is available on XFINITY/Comcast (Ch 268), Verizon FIOS (Ch 296), and RCN (Ch 85). Also available on ROKU and Amazon Fire TV.