Cardinal Seán Dispensing Friday Obligation of Abstaining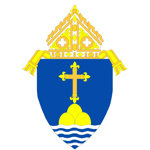 March 26, 2020
My Dear Brothers and Sisters in Christ,
Our plans for Lent this year have been greatly impacted by the COVID-19 public health crisis.  In support of the efforts to limit further transmission of the virus we have all been asked to give up many of the everyday activities we take for granted, including our usual participation in the life of the Church.
One of the effects of the current events is uncertainty regarding what food products are available on any given day. At this time, we are called to make the best of what we have at hand or is available for purchase. Many people are using what they have stored in their freezers and on their shelves. Others are depending upon pre-packaged meals or food delivered through support agencies, which are providing an important service for individuals and families in our communities, especially for children and our senior citizens.
In light of these circumstances, Cardinal Seán is dispensing all Catholics in the Archdiocese from the obligation of abstaining from meat during the remaining Fridays of Lent.
The Cardinal encourages those who can partake of this traditional Lenten practice of abstention to do so and to offer it up for those who are suffering in any way from the pandemic we are experiencing.
Please be assured of my continued prayers and remembrance in my daily private Mass. May Our Lady Comforter of the Afflicted, pray for us and watch over our Church.
Sincerely in Christ,
+Peter J. Uglietto
Most Rev. Peter J. Uglietto, S.T.D.
Vicar General and Moderator of the Curia
Archdiocese of Boston