Follow the Summer 2019 Youth Ministry Trip to NPH Dominican Republic!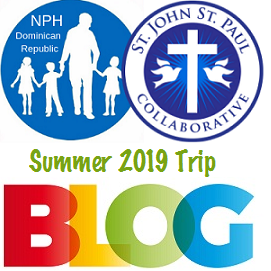 Our High School group is off to the Dominican Republic on Thursday, August 15. Thank you for your generous donations which we have packed safely and will be taking with us and delivering in your name.
We are going to be keeping in touch via our Summer 2019 Trip Blog – we would love you to follow us daily as we learn about NPH, work, and play with the children who are cared for by this amazing organization!