A Lenten Message from Fr. Jim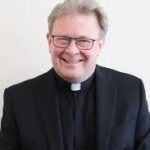 So we are ambassadors for Christ, as if Christ were appealing through us.
We implore you on behalf of Christ, be reconciled to God…
Behold, now is a very acceptable time;
behold, now is the day of salvation.
(2 Corinthians 5:20, 6:2)
I remember Ash Wednesday of 2020 so distinctly. As always, our churches were packed at each of the Masses and services. Throngs of people were lining up throughout the church to receive their ashes, an outward sign of their inner commitment to open their hearts to the workings of God in their life. It was as it had been each year in the last 30 years since my ordination. The ritual was so familiar. People made resolutions: to spend more time in prayer, to refrain from gossip, to be a more loving spouse, to give up something pleasurable. All of these disciplines and sacrifices were executed for the same purpose: to "make space" within ourselves where God could dwell more fully, to reset our priorities, to grow in love of God and neighbor.
And so Lent began last year as it always had with every expectation that at the end of these forty days of penance, we would celebrate with joy the Paschal Triduum, culminating in the hope and promise of Easter. That expectation was soon shattered. Just two and a half weeks after Ash Wednesday, the unthinkable happened. The weekend of March 14, 2020, for the first time in anyone's memory, no public Mass was celebrated. Would this situation last for a week, a month maybe? In fact, it would be several months before the doors of the church would open again, and then in a very unfamiliar and restrictive way. And a year later, life in every way is anything but normal.
So what is God saying to us now, at this moment? The Scripture proclaims, "Behold, now is a very acceptable time; behold, now is the day of salvation." In some ways, it seems that the Lent we began last year has never ended. But we had no choice in what we would give up. We have all been fasting, fasting from things that are good. In order to protect each other from this dread virus, we have fasted from connection with other people. Our ability to be with the people we love has been severely curtailed. And we have fasted from our celebrations as a community of faith. Most of our connections have been virtual. The joyous liturgies filled with music, laughter, celebration and warm embraces seem like a distant memory.
So, what is God saying to us now, in this moment? Our communal fasting this past year has brought into sharp relief what is truly precious in life and has opened a longing in our hearts. This Lent, may we "make space" in our hearts for the God who longs to be with us. May our longing for connection with others open our eyes to the dignity of each person as made in the image and likeness of God. May we be "ambassadors for Christ" to a weary world so longing for his presence. Now is a very acceptable time.
Now is the day of salvation.
Yours in Christ,
Fr. Jim
---
Ash Wednesday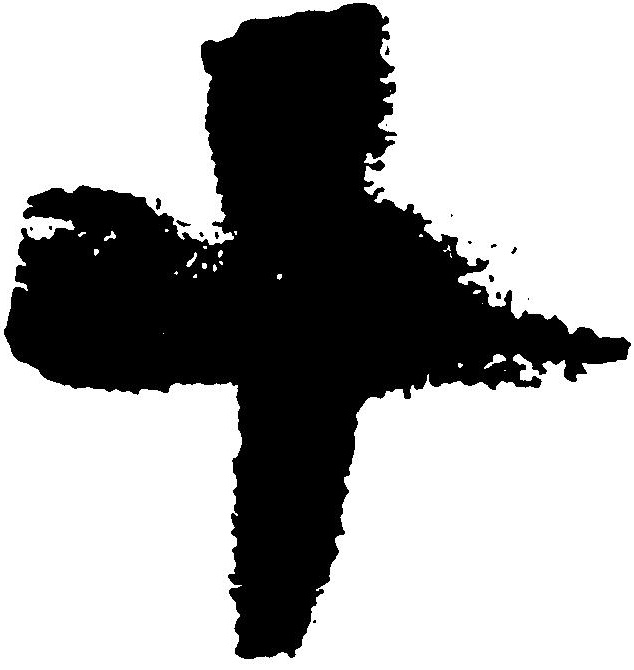 This year, the usual practice of imposing ashes by thumb on the foreheads of parishioners cannot be followed.
It is important that we remember, especially this year, that our own internal disposition and intention to repent and start over is the best fruit of Ash Wednesday, and that ashes are simply an external sign of that internal reality. Receiving ashes is not required – we can still enter into Lent with a repentant heart without an external sign. Packets of blessed ashes will be distributed at the end of each Mass, and on the front lawns of both churches from 1:00-3:00pm, for parishioners to bring home for themselves and their families. The packets will include a card with a link to our website for prayers to use while imposing the ashes at home, if you wish.
---
Lenten Sacraments and Devotions
Sacrament of Reconciliation

Virtual Rosary

Wednesday Evenings at St. Paul
7:00 – 8:00pm
Saturday Afternoons at St. John
1:00 – 2:30pm
Monday – Friday Mornings on Instagram
8:00am

Joins us at: instagram.com/sjspwellesley
Eucharistic Adoration

Stations of the Cross
followed by Eucharistic Adoration
Every Monday at St. Paul
1:00-2:00pm*


Every Friday at St. John
and via live stream on our website
1:00-2:00pm*

*Communion is distributed at the end of this hour both in the church and outside on the front steps
for those who prefer not to come in at this time.
Our Collaborative Faith Enrichment Offering

Faith and Racial Healing: Embracing Truth, Justice, and Restoration
An Eight-Week Virtual Program from JustFaith Ministries hosted by our Pastoral Team
Opening Retreat: Sunday, February 21 from 2:30 – 5:30pm
Eight Weekly Sessions on Wednesday Evenings: February 24 – April 14 at 7:00pm
All Sessions Will Take Place Virtually via Zoom
---
Registration for This Program Has Closed
For more information, or if you have questions, please email Kelly Meraw.
---
Lent is a time for honest self assessment, forgiveness and reconciliation. Only by God's grace and that process can we experience healing and wholeness. The Holy Spirit leads us into the deserts of our own missteps and failure, and with a Father's mercy and love we are led out. This year, the centerpiece of our Collaborative Lenten journey is an eight-week program from JustFaith Ministries called Faith and Racial Healing: Embracing Truth, Justice, and Restoration , which will take place virtually using the Zoom platform.
About the Program
This program guides participants in telling the truth about the history of racism in the United States, that we might work toward true reconciliation with God and restoration with one another. Sessions will include prayer, dialogue, active listening, and relationship building, utilizing videos, articles, books, and guest speakers. Through our participation in this program, we will formulate our own Christ-rooted responses to racism in our churches, workplaces, and communities, and gain new insight into our awareness of privilege and racism. All sessions will take place online via the Zoom platform.
About JustFaith Ministries
JustFaith Ministries was birthed in the effort to invite and prepare people of faith for the life-changing and world-changing call of the Gospel to help heal the world and, in so doing, experience a deeper faith, a more fulfilling life, and a community of care and vitality.
Purchasing Books
There are three books used in the "Faith and Racial Healing" program. All books will be available to purchase locally at Wellesley Books beginning January 29. Books can also be ordered online from Amazon through the links below:
Post Traumatic Slave Syndrome: American's Legacy of Enduring Injury & Healing by Dr. Joy Degruy
The Color of Compromise: The Truth about the American Church's Complicity in Racism by Jemar Tisby
40 Days of Prayer by Cheri Mills
---
Other Lenten Opportunities
The New World of Faith: An Online 6-Week Lenten Book Discussion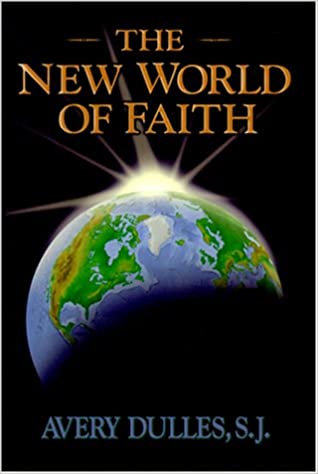 The New World of Faith, a book by the late Cardinal Avery Dulles, will be the focus of a series of 6 weekly 1-hour Zoom sessions led by Father George Evans of Holy Name Parish in West Roxbury / Roslindale. Cardinal Dulles, a convert to Catholicism, was a prolific Jesuit author, and a longtime professor of theology. Fr. Evans was his student at The Catholic University of America.
In 156 pages, Cardinal Dulles lucidly presents an overview of the essential teachings of Catholicism. He wrote the book for thinking readers who are not necessarily expert in theology, including any seeking greater depth of Catholic faith. Dulles helps readers savor the wonderful achievement of the Second Vatican Council. He also defends disputed Church teachings, but his tone is hopeful, respectful. His language is precise and engaging.
The Presbyterian-born Dulles, after entering an agnostic phase as he began at Harvard, experienced a profound conversion. In his own words: "I was desperate for enlightenment about whether there was anything worth living or dying for. . . .The more I examined, the more I was impressed with the consistency and sublimiity of Catholic doctrine." By way of invitation to prospective readers, Dulles observed: "Everything in my life has confirmed the rightness of that decision."
At each Zoom session, Father Evans will first offer a short summary of the 25-28 pages that all will have read. Then participants can share thoughts and raise pertinent questions concerning the allotted reading's content. Together the group can connect the book's insights to Catholic life and worship. Toward each session's end there will be a brief preview of the next meeting's chapters as well as tips for approaching them.
The sessions will be on the 6 Sundays of Lent (February 21 – March 28), 7:45 – 8:45 PM. The format for each will be presentation / discussion of 2 chapters. Reading the designated pages in advance of each session is essential. The New World of Faith is available, used or new, through online bookstores.
Free registration for the Zoom series needs to be arranged by February 15. E-mail: frevans@holynameparish.com