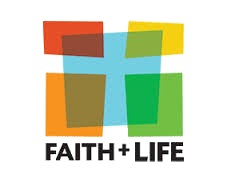 Nurturing our growth in faith is at the core of this ministry. Bible studies, book studies, spiritual enrichment groups, lectures, monthly gatherings for women and men, and Advent and Lenten programs offer the opportunity to share and reflect upon our faith. Adult faith enrichment is a multi-faceted, learning and living experience for Catholics that meshes education, spiritual growth, and the active practice of faith. Our Adult Faith Enrichment Ministry also offers a Rite of Christian Initiation of Adults (RCIA) program.
The St. John-St. Paul Collaborative is continuing the discussion of how adult faith enrichment can be offered within the Collaborative in ways which are greater than our parishes can accomplish individually. The energy and commitment of our community through this process has been palpable, and has contributed to a rich and rewarding discussion concerning our collective vision of adult faith enrichment within the St. John-St. Paul Collaborative! By drawing on the ideas and talents of parishioners from both parishes, we stand stronger as we seek to formulate programs which will nurture and inspire us all as Catholics.
Please check below for information on current, upcoming, and past Adult Faith Enrichment offerings and resources.
If you have any questions or need more information, please contact Kelly Meraw, Director of Collaborative Pastoral Care.
---
Adult Faith Enrichment: News and Events