This past weekend we bid a fond farewell to Fr. Borja Miró Madariaga S.J.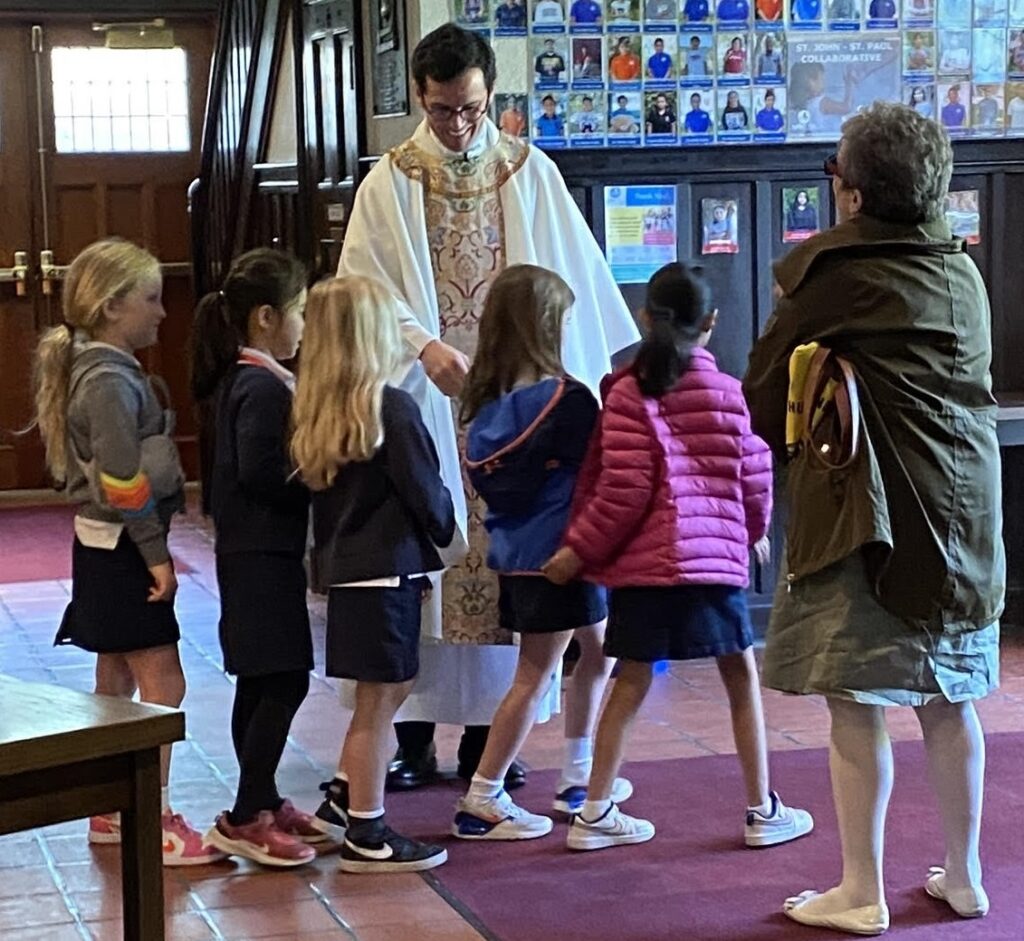 Fr. Borja has completed his studies in Moral Theology at Boston College and is returning to Spain for his new assignment teaching at a Jesuit secondary school.
Over this past year, following his ordination to the priesthood last June in Spain, Fr. Borja has celebrated weekday and Sunday Masses, baptisms, and funerals with us, and we have been infinitely blessed by his ministry.
Our prayers accompany him as he returns home to Spain – and our World Youth Day Pilgrims are hoping for a mini-reunion this summer in Lisbon!