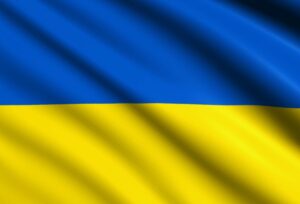 It has now been just over a year since Russian President Vladimir Putin launched a full-scale invasion of Ukraine. The Russian Army expected quick victory, but instead were met with fierce resistance from the Ukrainian Army and Ukraine's many citizen militias. Russia has received widespread international condemnation, with the United Nations General Assembly condemning the invasion and demanding a full withdrawal of Russian forces.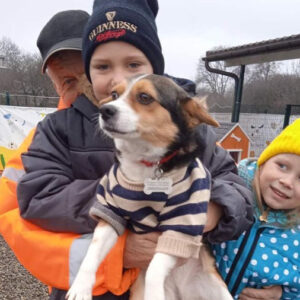 The invasion has caused tens of thousands of deaths on both sides and instigated Europe's largest refugee crisis since World War II, turning more than 8 million Ukrainians into refugees, with another 8 million people displaced inside Ukraine. Many Ukrainian men face mandatory conscription and many more, including teenagers, have opted voluntarily to join the resistance. This means that most refugees are women, children, the elderly, and people with disabilities.
City of Goodness was originally established as a social service agency and shelter for women and children fleeing domestic violence situations. With the onset of war their mission has expanded, as stated on their website:
Our center accepts women with children and elderly people from all over the country. Without any restrictions we accept families with pets, settle them, feed them, provide medical treatment and try to make this time at least a little less traumatic for the little ones.
Vika and her sons, Ivan and Sasha, recently arrived at City of Goodness. The war took everything from them, including their home, their safety, and their plans for the future. With great fear, Vika said goodbye to her husband, who is serving in the army, gathered her children, and went into the unknown – and found City of Goodness. Sasha has now made new friends and Vanya diligently continues his studies online.
Next week we'll share more about how City of Goodness is expanding to care for more women and children, as well as evacuees from orphanages as we prepare for our Special Second Collection March 25-26.
To learn more and donate online, please visit our 2023 Collaborative Lenten Gift page.
Telling the Story – Part 2: Ukraine One Year Later