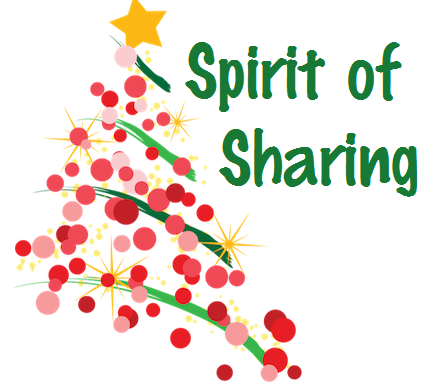 Founded over two decades ago by a group of St. John-St. Paul parishioners and Saint John School families, the Spirit of Sharing-Lawrence collection helps brighten Christmas for about 350 boys and girls living at severe risk for hunger in Lawrence, MA. This city is the most financially impoverished in New England and one of the most impoverished in the United States. Many thanks to Fr. Jim Laughlin and Fr. Bryan Hehir, and to all parishioners, for your abiding support of Spirit of Sharing and the Lawrence community.
Spirit of Sharing provides cheerful Christmas gifts for children whose parents, despite working two to three jobs a week, cannot afford to give them presents.
According to Fr. Paul O'Brien, pastor of St. Patrick Parish, Lawrence:
Lawrence is the most of-color community in New England (88%), the fastest growing in MA (+13% between 2010 and 2020), and young (average age 32). Two-thirds of our households are headed by single parents, mostly mothers. Residents deal daily with a galaxy of social issues. When Christmas approaches, families simply do not have money to purchase presents for their children. That's a harsh reality – depressing for parents and disappointing for their daughters and sons. I do believe all children should receive Christmas gifts. Through Spirit of Sharing, a season that could otherwise be very bleak is made quite bright by people who are eager to sacrifice some of the blessings they have received.
How Spirit of Sharing works: Fr. Paul carefully screens parents for financial need, while his brother and sister-in-law, Duncan and Marlene O'Brien, Kelly Jacobs, Lucy Kapples, Sally Miller and Stephanie Morgan, all from our Collaborative, coordinate your donations of new, unwrapped colorful toys and warm clothing. On the Saturday before Christmas Eve, about 40 teen and adult volunteers from our area gather at St. Patrick Parish to help mothers and fathers personally select gifts. Every donated gift is in the hands of a child by Christmas morning.
We invite you and your family and friends to join in this lovely Advent tradition in one of the following ways:
Shopping online: Ordering from tinyurl.com/SpiritSharing, our online charitable gift registry.
Shopping for a gift in person and dropping it off: Bringing a new, unwrapped gift to the bottom of the School's central staircase or to the O'Briens' home, 158 Glen Road, Wellesley, between December 5 and December 15.
Having us shop for you: Visiting tinyurl.com/SpiritOfSharing2022 to contribute funds to St. Patrick Parish, a 501(c)(3), for the benefit of Spirit of Sharing. If you would prefer to donate via a check, please contact Marlene, Kelly Jacobs, Lucy Kapples, Sally Miller or Stephanie Morgan.
Volunteering for several hours in Lawrence: On December 17, between 8 am and Noon or so, gathering at St. Patrick Parish's Parish Hall, 118 South Broadway, Lawrence, to organize Christmas gifts and help parents choose presents for their daughters and sons. Over the years, St. John's and St. Paul's teens and adults have been empathetic volunteers in this service of good will.
Thank you for considering helping children at risk of hunger this coming Season of Advent.
For questions, please contact:
Marlene O'Brien (marleneobrien97@gmail.com or cell: 781.591.9951)
Kelly Jacobs (kleerjacobs@comcast.net)
Lucy Kapples (lkapples@comcast.net)
Sally Miller (sallymiller5@msn.com)
Stephanie Morgan (smorgan1220@verizon.net)
"Spirit of Sharing" Gift Collection for St. Patrick Parish in Lawrence