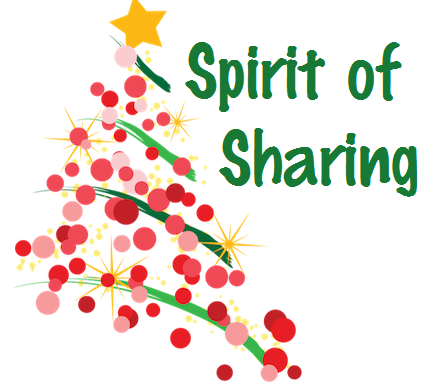 For over two decades, a group of St. John-St. Paul parishioners and St. John School families has organized a collection and distribution of Christmas gifts for children struggling with poverty and hunger in Lawrence. The Spirit of Sharing, is co-sponsored by Saint Patrick's Parish in Lawrence under the leadership of Fr. Paul O'Brien. The program benefits hundreds of people in that community who lack the financial means to provide their children with Christmas gifts. Thank you to Fr. Jim Laughlin for his abiding support of Spirit of Sharing over the years and to all parishioners for your participation.
According to Fr. Paul, "Life here in Lawrence is extremely difficult. This city is consistently the economically poorest in the Commonwealth, and one of the most economically challenged in our country. Residents deal daily with a galaxy of social issues. The families I have screened cannot afford to buy presents this year, and I ​do believe all children should receive Christmas gifts. Past Spirit of Sharing contributions have transformed the experience of Christmas for thousands of children here in Lawrence. Thank you for your sacrifice of time and treasure to support our community, a thriving community of faith."
This year, the Spirit of Sharing organizing group has developed three possible ways for you to donate:
Online gift registry: On or before December 12, you could visit the Spirit of Sharing charitable gift registry at tinyurl.com/Lawrence2021 and select an item to give a child in need for Christmas. This registry was thoughtfully developed following focus groups with Lawrence parents. Your present will be shipped directly to Father Paul.
In-person shopping: Alternatively, on or before Dec. 16, you could bring unwrapped donations of new items to 158 Glen Road, Wellesley. Suggested presents: Toys or games for pre-K through Grade 8; warm puffy jackets, tee shirts, other tops, and sweatpants for children and teenagers; regulation-size basketballs, footballs, or other sports equipment; and arts & crafts.
Donation of funds: To donate to have gifts purchased on your behalf, please visit on or before Dec. 12: tinyurl.com/SpiritofSharing21 to donate to the Saint Patrick Parish 501(c)(3) using a credit card or PayPal
Volunteer on Saturday, December 18, 8am to 1pm: Volunteering on Spirit of Sharing's distribution day has become a wonderful family Christmas tradition. Fully vaccinated adults and students Grades 5 and up are welcome, and community service certificates can be provided. The location is the Parish Hall of Saint Patrick Parish, 118 South Broadway, Lawrence. The tentative schedule is: 8am to 10:15am, Parish Hall: Set up and sort donated gifts on tables; 10:15am to Noon, Parish Hall: Select gifts for each child and place in pre-labelled bag; 12pm to 1:00pm, Parking Lot: Distribute the bags to parents.
Questions? Email marleneobrien99@gmail.com or call/text 781.591.9951.
~ Kelly Jacobs, Lucy Kapples, Sally Miller, Stephanie Morgan, & Marlene O'Brien
"Spirit of Sharing" Gift Collection for St. Patrick Parish in Lawrence