"Spirit of Sharing" Gift Collection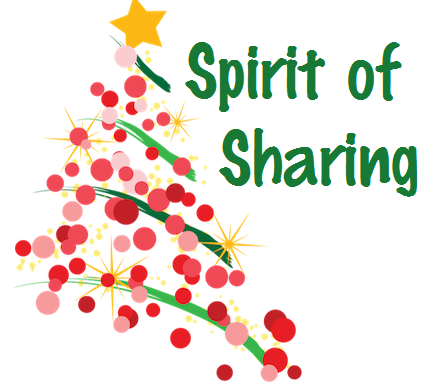 Almost every year for the past two decades, a group of parishioners has organized a gift collection from parish and Saint John School families for a program called "Spirit of Sharing". The program, sponsored by St. Patrick's Parish in Lawrence under the leadership of Fr. Paul O'Brien, benefits the thousands of people in that community who lack the financial means to provide their children with Christmas gifts.  In the past, usually on the Saturday before Christmas, gifts would be set up on tables at St. Patrick's for parents and caretakers, assisted by volunteers, to select presents for their children. Last year about 45 members of our community travelled to Lawrence to deliver the gifts and help with the distribution.
This year, of course, things will have to be different. To be sure, we will miss gathering with fellow parishioners to help, but we are excited to let you know that Spirit of Sharing will continue this year.
Please kindly consider selecting one or more gifts from Spirit of Sharing's first-ever online registry for Lawrence's severely at-risk infants, children and teens:  Spirit of Sharing Online Gift Registry
If you would prefer to donate funds to Spirit of Sharing so that Father Paul's staff may purchase gifts on your behalf for these children: Make a Donation to Spirit of Sharing
Your gifts will be shipped directly to Fr. O'Brien, who will deliver them personally to children's homes by Christmas Eve. As always, Father Paul has carefully prioritized the children's families for need. According to Fr. Paul,
"In the best of times, life here in Lawrence is difficult for many. Lawrence is consistently the economically poorest city in MA, and residents deal daily with a galaxy of social issues. These are not the best of times in Lawrence. At least 150 residents have died from the coronavirus and more than 5,000 have been confirmed positive. Since many people here work in front-line service jobs and live in crowded housing, Lawrence is and remains deeply in the COVID-19 red zone, with now over a 62.4 average daily incidence rate per 100,000 residents [vs. 15.3/100k statewide]. Lawrence's unemployment rate hovers at about 33.1 % [vs. 9.6 % statewide], and questions about possible shifts in the rental eviction ban have left many families particularly on edge.
"The families I have screened cannot afford to buy presents this year, and I ​do believe all children should receive Christmas gifts. Past Spirit of Sharing contributions have transformed the experience of Christmas for thousands of children here in Lawrence."
Please know the St. Patrick Parish in Lawrence continues to be a thriving community of faith. Each Sunday, more than 600 people turn out for outdoor worship. Each day, the Parish's Cor Unum Meal Center serves hundreds of meals on a to-go basis. Lawrence Catholic Academy is educating hundreds of children from age three through grade eight, and is now raising funds for a desperately needed new school building. Thank you for your sacrifice of time and treasure to support this community.
Questions? Email Marlene O'Brien or call/text 781.591.9951.
~ Kelly Jacobs, Lucy Kapples, Sally Miller, Stephanie Morgan, & Marlene O'Brien