Our last day in Zakopane was spent experiencing the outdoors the way John Paul II did with his own youth group when he was a parish priest in Kraków. Our group had the choice of taking a long hike through the woods to have mass by a lake, or to climb the mountain behind the hotel to have mass on top of the mountain. Both were picturesque locations for mass, which we all enjoyed.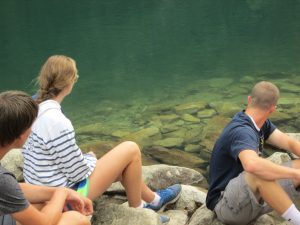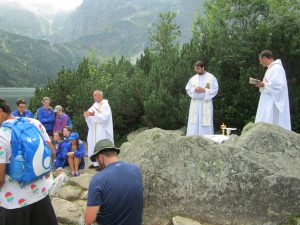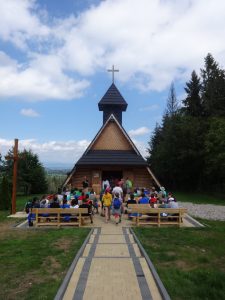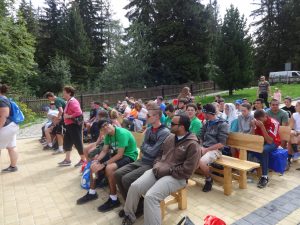 We spent the afternoon spending the rest of our zloty in the shops and restaurants of the downtown area of Zakopane, the pilgrims making sure to get gifts for their sponsors and loved ones.
We closed the day, and the pilgrimage, with adoration and reconciliation in a wooden chapel at the bottom of the ski slope. Adoration was lead by Fr. Matt Williams from the archdiocese and included a reflection on all we had seen and accomplished during our time in Poland. We prayed about times when we had felt especially close to God, and reflected on how our lives have changed and how we will deepen our faith once we return home.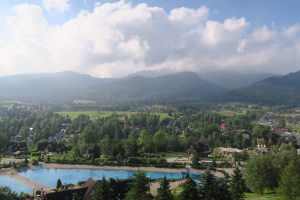 We have an early departure tomorrow, and are now frantically packing two weeks worth of clothing and souvenirs to head home. We are sad the pilgrimage is over, but are excited to be going back to our families, sponsors, and parish to share our experience with you all. Can't wait to see you when we return! Please pray for us to have a safe journey home. Thank you again for all your support and prayers.
That's all from Poland!