The hotel in Zakopane is set right in the middle of the mountains and after an unbelievable thunderstorm during the night, we woke to a misty, rainy and cool day which was a welcome relief from the heat of the last few days in Kraków.
After breakfast, prayer and singing, we spent some time in small groups reflecting on the experiences of the week, especially the vigil and mass with Pope Francis and sharing how our faith has been changed.
Our time in Zakopane is for reflection and relaxation and so we headed into the town for some relaxation and to enjoy buying souvenirs.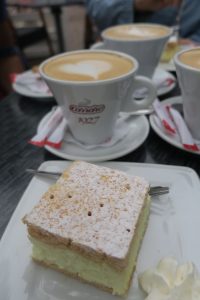 Some of us enjoyed Kremowka Papieska which was St. John Paul's favorite dessert. Apparently he and his school friends used to pool their funds to buy this from a baker in his home town of Wadowice. I understand why – it is delicious!
Others concentrated on shopping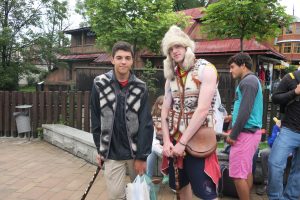 And some of us even entertained the local children.
There is a beautiful wooden church in the middle of the town which we visited. Churches here are full of people dropping in to say a prayer and everyone enjoys it when we come in and sing.
Later in the afternoon we joined with the other pilgrims from the Archdiocese who are here in Zakopane to celebrate mass in St. Clement's church which is a beautiful church right in the center of the town.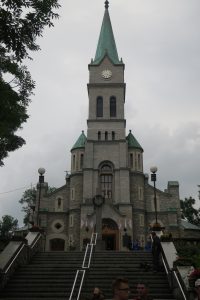 We had booked a local restaurant for dinner after mass and it was so good to sit together and have a really great dinner and enjoy each other's company.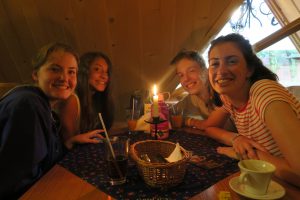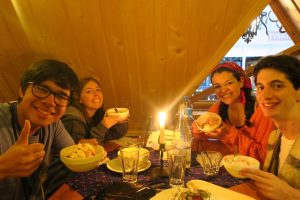 There is a pool in the hotel so some people had a quick swim before night prayer and bed.
Tomorrow promises to be a perfect and there are a couple of hikes planned up in the mountains where St. John Paul used to take his youth groups to walk and to enjoy God's beautiful world.