We are happy to reply that everyone arrived safely and all is well.
We flew overnight from Boston to Frankfurt and then Frankfurt to Warsaw. We were treated to a beautiful sunset over Newfoundland.
After arriving at the hotel and checking in we explored the area which is in the center of Warsaw and found some food to keep us going during this long day.
After lunch we boarded buses to take us to Niepokalanow about and hour outside the city of Warsaw. Niepokalanow is home to the sanctuary of St. Maximillian Kolbe who built his monastery there. We celebrated mass in the beautiful church there.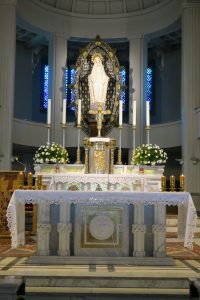 During this mass we thanked God for a safe journey and remembered all those who have helped us to come to World Youth Day in our prayers. After mass the group was able to visit the small chapel where Maximillian Kolbe used to pray.
There is always waiting time on a pilgrimage and especially on World Youth Day when large groups of pilgrims are moving from place to place.
Waiting on the bus allowed some stand-up comedy.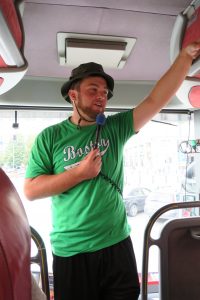 Waiting in the group is filled with singing, meeting other groups and taking group photos.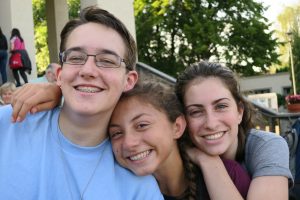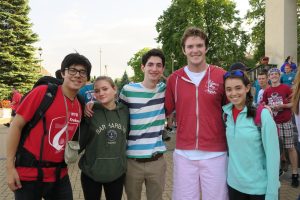 On the way back to Warsaw we stopped for food and to buy water and now everyone is in bed getting a well-deserved rest before our busy day tomorrow.
We have been very warmly welcomed by the Polish people we have met so far and everything is so well organized. There were welcomers at the airport in Warsaw provided by the city to make sure that all World Youth Day pilgrims were supported on their arrival.
There is an atmosphere of quiet excitement for the events coming up over the next 10 days and we look forward to sharing them with you.